Are you searching for an alternative to WordPress that offers advanced features, premium plans, an online store option, and the ability to set up a custom domain? Or are you seeking a powerful blogging platform with excellent content management systems, an intuitive user experience, and a wide range of basic plans? Look no further. There are many beautiful alternatives to WordPress, each offering different features and options. You may consider first understanding "How Much it is to Build a WordPress Website?" to understand the costs before deciding which alternative is best for you.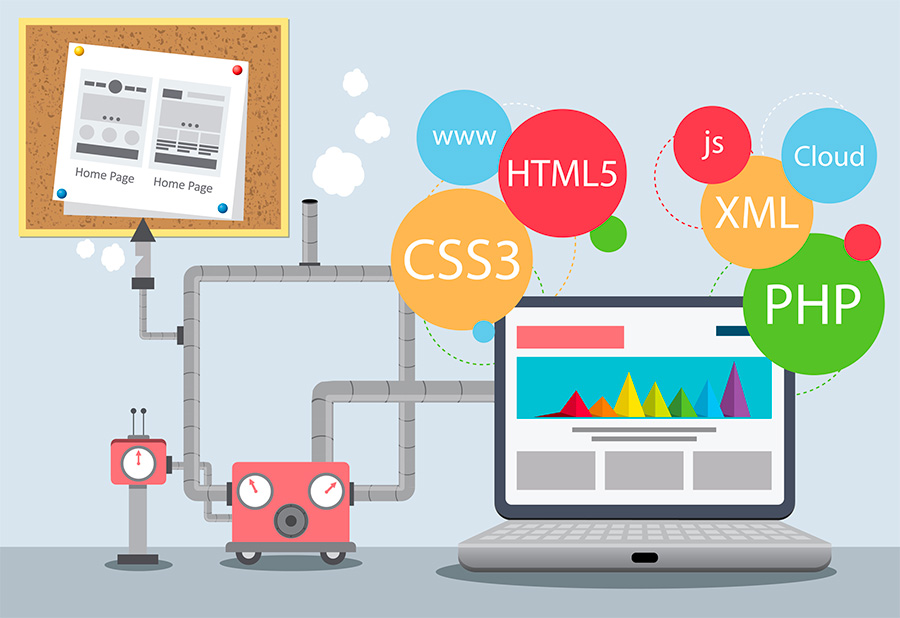 Regarding basic blogging platforms, several excellent options offer various tools and features to help you create a successful, beautiful blog post. Some of the most popular include Joomla, Drupal, and Wix. Each content management system has advantages and disadvantages, so it's essential to research before deciding. For instance, some may have a steep learning curve, while others may have a more user-friendly interface. Additionally, they all offer different levels of open-source CMS, allowing you to customize the look and feel of your blog.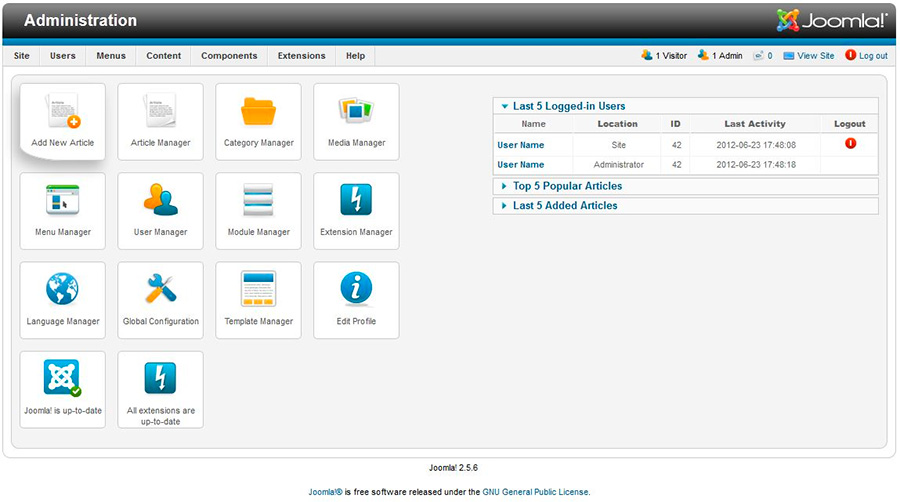 Open-source CMS If you're looking for an all-in-one solution to create a professional-looking site that offers basic and advanced features, then WordPress is a great choice. When building a website using WordPress, you can easily set up a simple blog or create an online presence with its wide range of customizable templates, blogging features, built-in tools, and SEO tools.
Related: 17 Reasons to Use WordPress as Your Content Management System
Several excellent options are available for those searching for an easy way to build a new website or establish an online presence. The most popular include Weebly, Squarespace, and Shopify. These platforms offer various features, such as customizable templates and a wide range of tools for creating basic websites. Additionally, they provide an all-in-one solution for setting up an eCommerce website with advanced commerce features, such as online payment processing and shipping integration.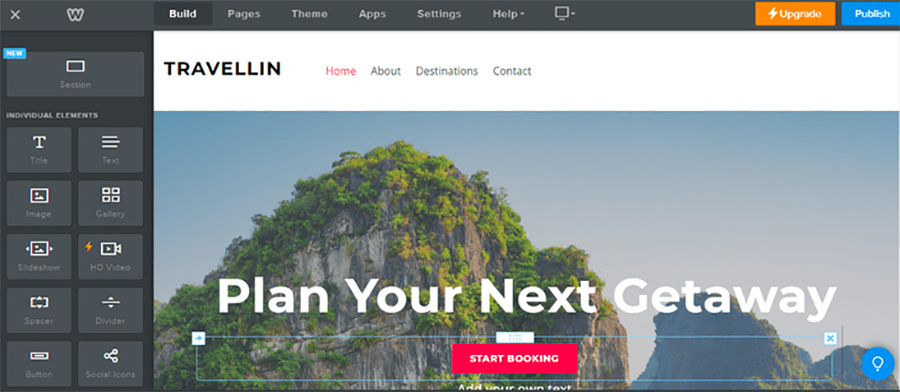 If you are looking for a more intuitive website builder, Hostinger Website Builder is a great option. It allows users to create one-page websites with a simple drag-and-drop feature and thousands of customizable templates. Additionally, it provides users with a visual editor to make minor tweaks and adjustments.
Lastly, static site generators are excellent alternatives for bloggers who want a more lightweight solution. These platforms provide an easy way to create simple sites with minimal coding knowledge, although they can be limited. This is an excellent alternative for a complete beginner.
Why Look for a WordPress Alternative for Website Design
WordPress themes and plugins are the most widely used website building tools, utilized by 43% of web pages. It is renowned for its accessibility, cost-effectiveness, and versatility; users can access a range of built-in features such as multilingual option capabilities, various themes and templates, blog modules, additional modules and social network media tools, and eCommerce support. For those who are after optimizable types of websites with better chances of ranking higher in search engines, WordPress is the go-to choice. With affordable price plans from hosting providers like Bluehost, starting a WordPress site has never been easier or faster.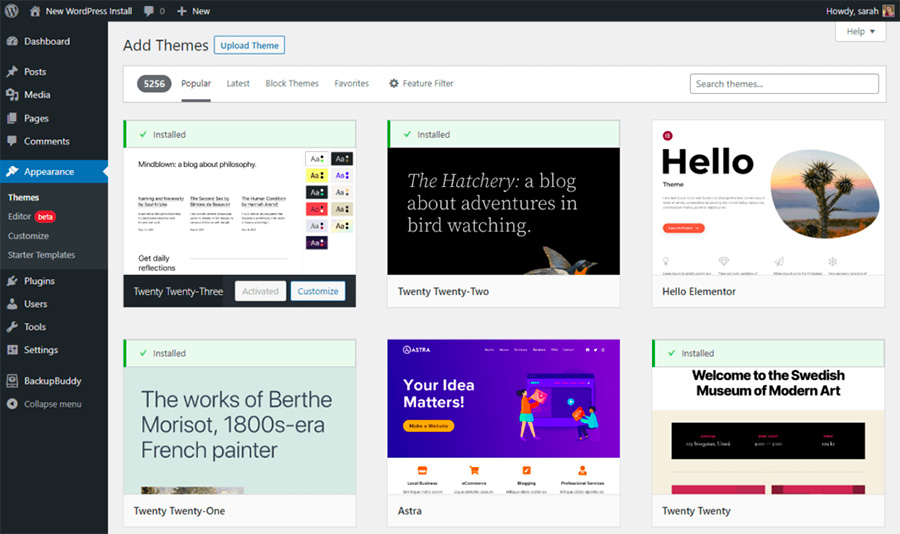 However, WordPress is one of many games in town regarding website building. Many excellent options offer advantages over WordPress, such as improved scalability, performance customization options, and native support for other technologies, such as NodeJS apps. Some notable alternatives include:
NextDoor Open Source CMS & Platform Builder
Joomla!
Wix's 'Wrap' Platform (which supports HTML5)
Weebly's HTML5 platform called "Succeed"
and many more
Furthermore, platforms like:
SeedProd offers drag & drop page building tools
Ghost, a blogging platform written in JavaScript
Hugo, a static site generator.
Are also great alternatives.
Using A Website Builder
Using a website builder is an excellent way to quickly create a beautiful and professional-looking website without coding knowledge. With a website builder, you can easily drag and drop elements onto your page, customize the look and feel of your design, and add features like SEO tools, email forms, and more. Plus, many website builders come with thousands of customizable templates that make it easy to start. However, keep in mind that most website builders come with transaction fees, so make sure to research this before signing up.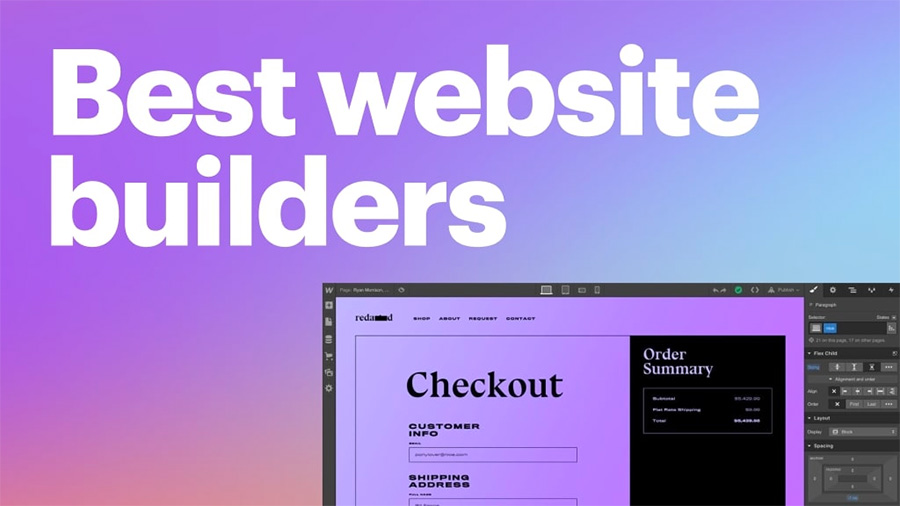 How a Website Builder Works
Website builders have revolutionized how people build websites, with an intuitive and visual way to create a modern website that fits any need. Whether you want a small personal site or a larger commercial one with a blog, you can use these tools to whip up something quickly and easily. Moreover, most website builders also provide e-commerce plan capabilities so you can start selling your products online.
The process of creating a website is straightforward. To take full advantage of services offered by the best website builder providers, you should sign up for either a free or trial account first. After that, the features available from this provider will allow you to customize your site according to your preferences and business needs in mere steps rather than learning web development and design principles. You can also choose from multiple integration options, such as email marketing, blogging feature platforms, shopping carts, analytics tracking, and more. Finally, when everything is ready, you can launch your site using the same service provider who set it up for you – making things even easier!
Highly Rated Website Builders
If you're looking for a highly rated open-source platform website builder that offers intuitive design and powerful features, look no further. Popular options like Wix, Squarespace, and Shopify are all great choices that provide unique features to help you create the perfect website. With Wix, you can customize the look and feel of your website with thousands of beautiful templates, drag-and-drop features, and a powerful visual editor. Squarespace is an excellent option for creating eCommerce websites with professional-quality designs and advanced commerce features. Finally, Shopify provides users with an all-in-one solution to create an online store with basic or advanced commerce options.
Popular Website Builders
Wix is a website builder offering a range of features.
Squarespace offers excellent value for your money.
Shopify provides a platform to facilitate the growth of online stores.
GoDaddy provides a quick way to create a website.
Weebly offers a free plan that is worth considering.
IONOS offers competitively priced plans starting at $1.
Site123 is suitable for hobby website development.
Jimdo offers pricing plans at an economical rate.
BigCommerce is an ideal choice for businesses looking to grow.
Volusion is suitable for business owners who prioritize data analysis.
Wix Advantages and Disadvantages
Pros:
Wix is a web platform enabling users to create and manage their drag-and-drop, mobile-friendly websites without programming or design experience. With Wix, users can learn about HTML/CSS coding or online technical know-how. They must choose a beautiful template and customize it with professional stock images, text, and layouts. The website builder also offers hundreds of apps and thousands of additional plugins so you can extend the core features by adding galleries, forms, video backgrounds, music players, and more.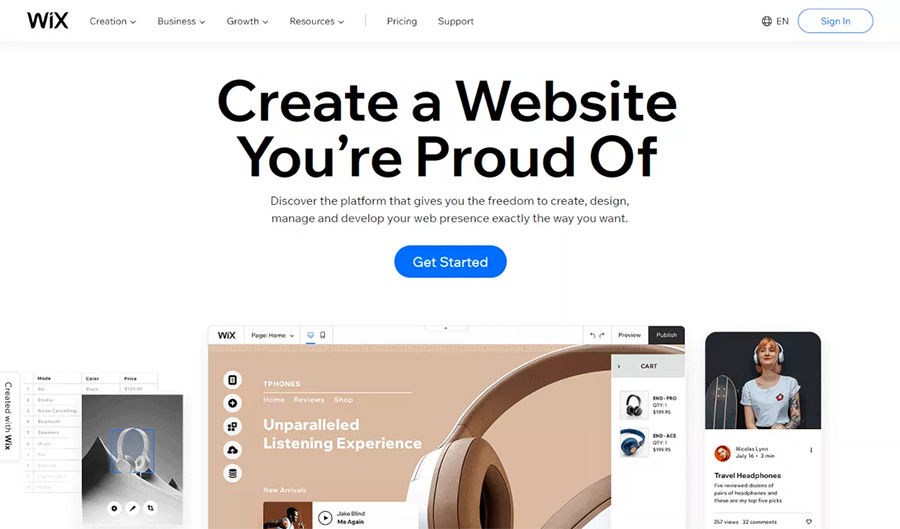 Wix offers many advantages, including a wide range of customizable templates for different industries, enabling users to build high-quality websites even with limited coding or design experience. Plus, user support is outstanding – they offer various ways of contact, including live chat support, plus tons of help documents available online if you run into issues while setting up your website or online shop.
Cons:
The only disadvantage is that users are limited in how much they can customize their templates without knowing any coding – but overall, this platform stands as one of the best WordPress alternatives. In addition, the cost associated with using Wix is meager compared to other web builders and development companies.
Squarespace Advantages and Disadvantages
Pros:
Squarespace is a software service for creating websites, e-commerce stores, and beautiful blogs with stunning visuals and robust features. It's easy to use and doesn't require any technical knowledge. You pick from ready-made website pre-designed templates which have been expertly designed to look professional regardless of the niche they are built for. Squarespace also offers impressive e-commerce capabilities, allowing customers to easily manage their products across multiple sales channels with powerful tools.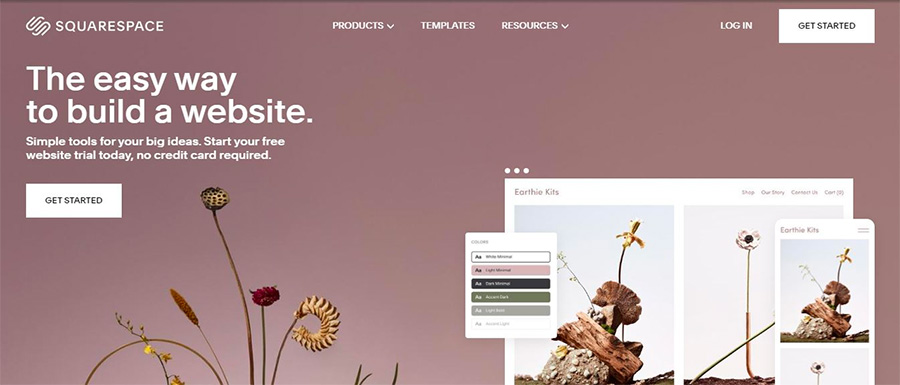 Cons:
However, though Squarespace strives for ease of use and aesthetics, it has its fair share of drawbacks regarding customizability. While many options are available regarding themes, you have minimal abilities to customize these templates except for making minor changes such as font selection or color palettes. Some users find this restrictive, especially compared to other advanced website builder tools offering more customization options. As such, although the platform is perfect for non-technical users who only need a little editing or flexibility, those who want to add some highly customized features may consider looking elsewhere.
Squarespace is better suited for image-rich sites rather than text-based websites. If you are a graphic designer or photographer, Squarespace is an option for hosting photos and digital images.
GoDaddy Advantages and Disadvantages
Pros:
GoDaddy has been a mainstay for domain name registration for over twenty years, and as the biggest web hosting provider, it's natural that they will receive criticism from some. The pros of using GoDaddy are its wide range of features and services and shared hosting plans. For example, customers can benefit from free domain transfers and unlimited email accounts, and their Managed WordPress hosting option offers additional support with security features and website optimization.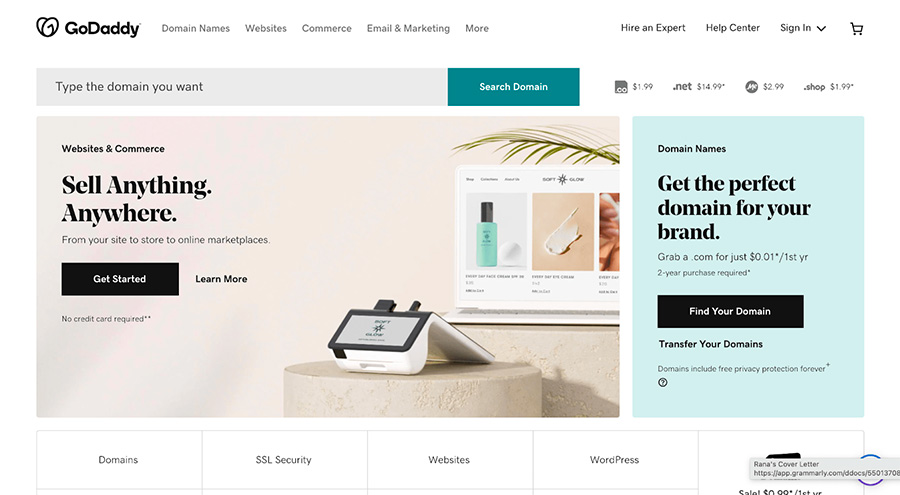 Cons:
GoDaddy also recently introduced enhanced security features like site lock protection to guard against malware attacks and Search Engine Optimization (SEO) packages to help websites get higher rankings in search engine results. Despite these advantages, some cons are still associated with GoDaddy's web hosting services. Some users cite customer service issues such as slow response times or difficulty getting technical support for specific problems. Additionally, their uptime record could be better than other hosting providers offering more reliable performance histories.
While GoDaddy has come under scrutiny from some quarters, there have also been recent improvements. Despite its drawbacks, it remains one of the market's major players and is worth considering when considering who should host your website project.
Also, in this learning series: How to Switch WordPress Hosting Providers
Weebly Advantages and Disadvantages
Pros:
Weebly is an excellent website builder solution for those who want to create their website with minimal effort and expense. The intuitive drag-and-drop editor makes it easy to construct layouts, add content, and customize your site's look without programming or design knowledge. With Weebly's extensive selection of themes, fonts, images, and other features, you can make a website that looks professional and easy to navigate.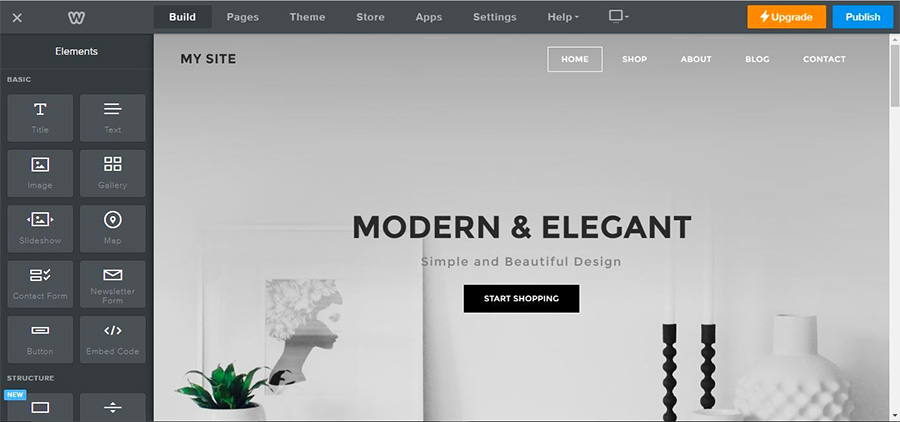 Weebly also provides various SEO tools to improve your website's visibility in Google search engine results. It allows you to generate sitemaps, optimize page titles and meta descriptions, and analyze page performance by tracking clicks and visits. These tools are essential for long-term success online as they help you rank higher in search results and attract more visitors. Weebly also offers several premium plans at affordable prices that include expanded storage space, business email accounts, and enhanced eCommerce options such as gift cards, newsletters, and promotions. All these extra features make it easier to pass up Weebly for anyone looking to create their website quickly and affordably.
Cons:
One major con of Weebly is its difficulty for those with prior web development experience. While the drag-and-drop functionality makes it easy to build initial designs, advanced features such as site mapping and SEO data input require more technical knowledge than many beginners possess. This can make it challenging to generate views through organic search engine traffic, as SEO settings and optimization are beyond the capabilities of most casual users. Additionally, coding customization can be complicated due to the limited flexibility of Weebly's code editor toolset. Compared with WordPress or Joomla!, which have implementation tools geared towards new users and experienced developers alike, Weebly lags in custom coding capabilities. For larger websites featuring complex content structures and intricate design elements, other platforms may provide better results regarding time efficiency and customizability.
IONOS Advantages and Disadvantages
Pros:
IONOS is an excellent choice for those looking to acquire their online presence to the next level. IONOS offers many features and plans to help you create professional-looking websites, online stores, or beautiful blogs. It also has advanced hosting capabilities such as unlimited storage, bandwidth, and email accounts. IONOS provides daily backups of your website data, so everything is recovered. Additionally, its user-friendly interface makes website building and management a breeze.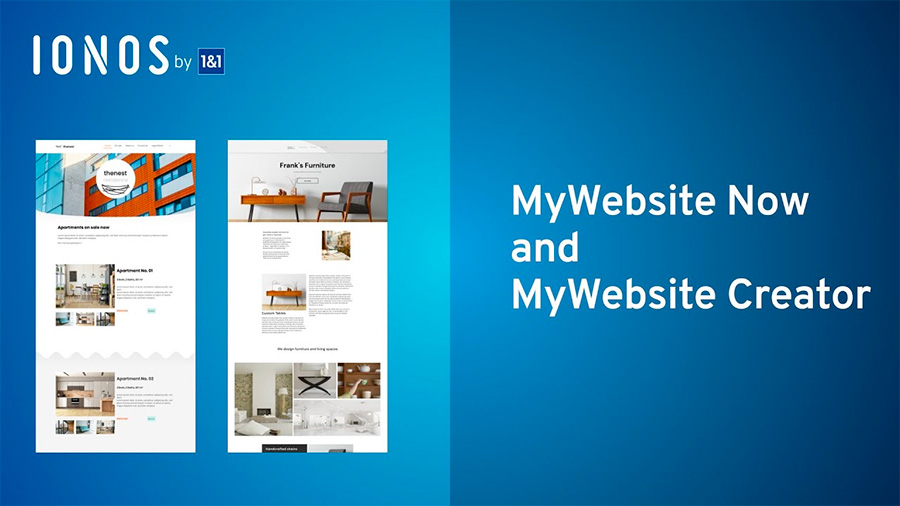 Cons:
The downside of IONOS is that it is not the most affordable web hosting provider. Its basic plans cost more than other popular hosting solutions like GoDaddy or HostGator, and its premium plans can be expensive depending on your needs. Additionally, IONOS has a steep learning curve for users new to web hosting and content management systems. It will take some time to get accustomed to all the basic features and how to use them effectively. Finally, IONOS offers additional plugins or themes like WordPress or Joomla! To do so, creating custom website features may be more difficult with IONOS than with other popular CMS platforms.
Site123 Advantages and Disadvantages
Pros:
Site123 is an excellent alternative for those who want to create an essential website quickly and easily. Its all-in-one solution includes everything you need to get up and running quickly, including hosting, domain name registration, content management system, and more. Its intuitive drag-and-drop visual editor makes customizing templates with text, images, and videos effortless. Site123 also offers many eCommerce features, including product catalogs and shopping carts, payment gateways, and shipping options.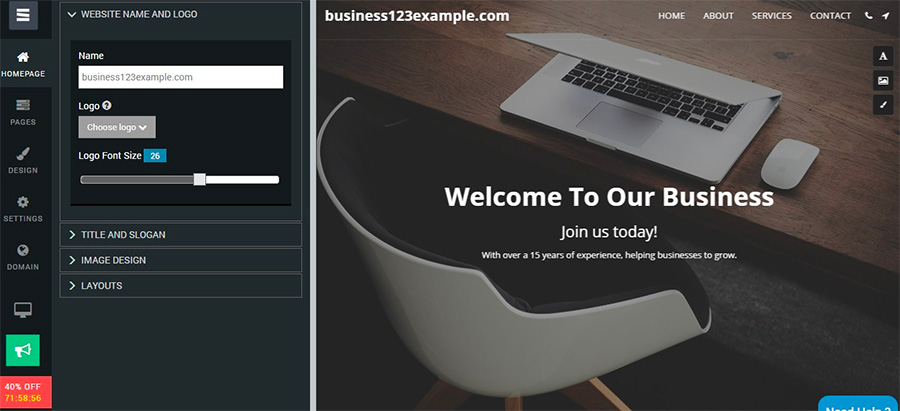 Cons:
The downside of Site123 is that its basic plans are limited. For example, you can only have one website with the free version, and it has no support for custom domains or SSL certificates. Additionally, its premium plans may be too expensive for some users. Finally, while Site123 offers a wide range of templates and themes to choose from, they are less customizable than those provided by WordPress or other platforms. While it may be an excellent choice for basic sites, more advanced websites may require an alternative solution.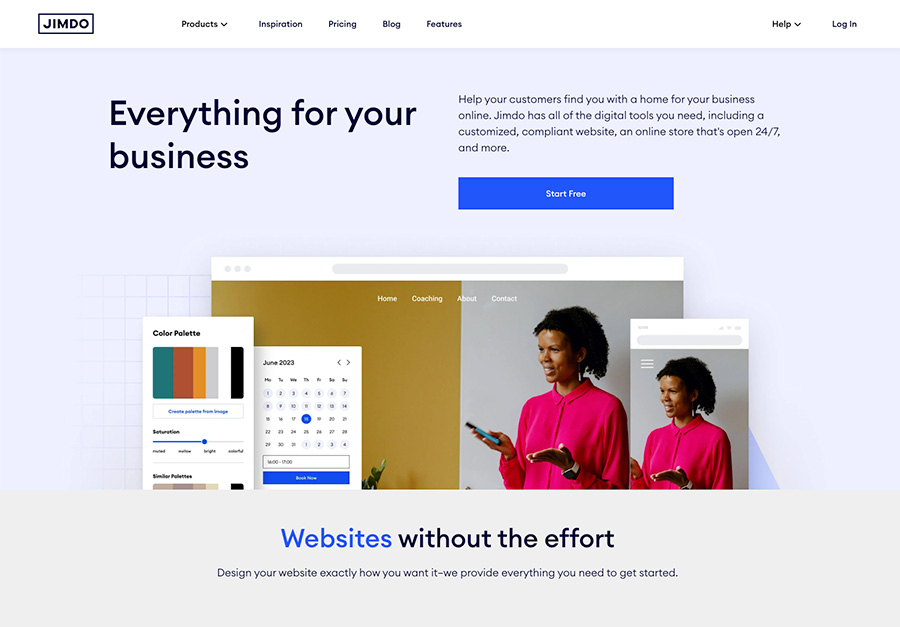 Jimdo Advantages and Disadvantages
Pros:
Jimdo is one of the best WordPress alternatives for those looking to create a website easily. It offers an intuitive drag-and-drop website builder that makes it easy to customize your site and add content. Jimdo has basic blogging tools such as comment sections, RSS feeds, and more. Jimdo offers a wide range of customizable themes and templates to fit your site's look and feel.
Cons:
The downside of Jimdo is that it may need to be more suitable for more advanced websites or online stores. It offers no SEO analytics tools, so generating organic search engine traffic can be difficult. Additionally, while its basic annual plans are free, they have transaction fees when selling products. Finally, Jimdo's user experience could be better than some other popular CMS platforms, such as WordPress and Joomla!
What Is the Best ECommerce Website Builder?
When it comes to creating an eCommerce website, there are a variety of options available. Popular choices include Shopify, Wix, Squarespace, web.com, and GoDaddy. Each platform offers different features and advantages to help you create the perfect online store. For example, Shopify provides an all-in-one solution with advanced payment processing and shipping integration features. Wix and Squarespace also offer powerful design tools with customizable templates that make it easy to create a professional-looking website. Additionally, GoDaddy provides users with a drag-and-drop website builder for quickly setting up basic websites without coding knowledge. Ultimately, the best eCommerce website builder depends on your individual needs and budget.
ECommerce Solutions
ECommerce is the best solution for establishing an online presence. With the right platform, you can create a beautiful, user-friendly website that will surely please customers. Whether looking for a basic store to sell products or an advanced website with unique features, plenty of advanced eCommerce solutions are available to meet your needs. Popular eCommerce solutions include Shopify, Magento, BigCommerce, and WooCommerce. Various tools are available to help you optimize your site for SEO, manage inventory, and more.
Shopify Advantages and Disadvantages
Pros:
The advantages of using Shopify as a hosted platform are plentiful. For starters, it is an incredibly user-friendly and intuitive system that requires minimal technical knowledge while providing access to thousands of applications to enhance your website's functionality. Furthermore, Shopify provides several integrated payment solutions, allowing customers to pay for their purchases directly from the website. Additionally, its user-friendly interface enables easy customization and personalization to design the store according to your preference. On top of this, this hosting provider offers low transaction fees, reliable customer services, and 24/7 technical support.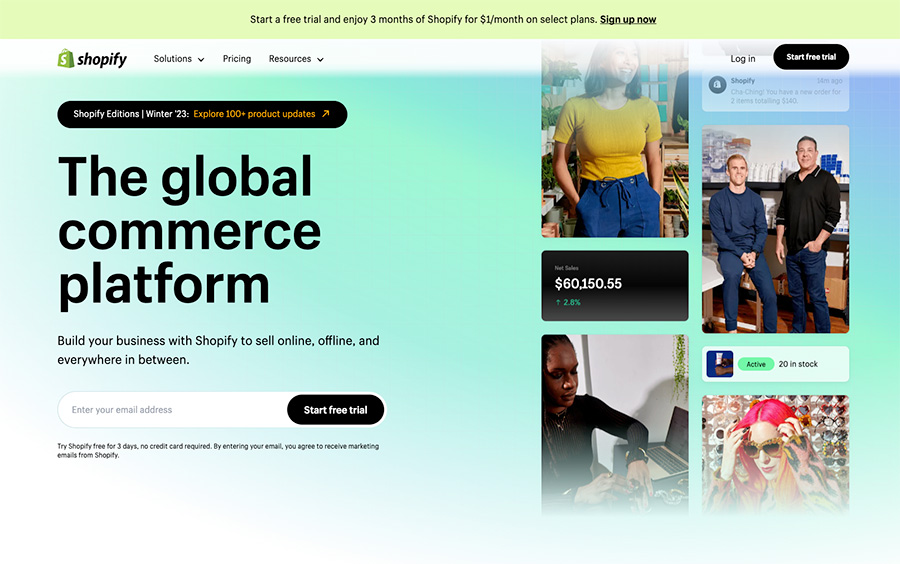 Cons:
However, when you leverage a hosted platform like Shopify, there are also certain disadvantages. Despite being cost-effective in terms of setup costs, monthly plans tend to become expensive when compared to other platforms such as WooCommerce or Volusion. Moreover, the size of online stores on hosted platforms is usually limited, which could be problematic if you have an extensive catalog of products. Furthermore, some issues can arise concerning scalability since Shopify works better with smaller businesses than larger ones. Finally, it is essential to consider whether using a hosted platform will provide us with sufficient control over our business data, as we need full ownership over customer information on these types of platforms.
BigCommerce Advantages and Disadvantages
Pros:
BigCommerce is an excellent choice for quickly creating an online store. It comes with all the features you need to build a successful eCommerce business, such as product catalogs, shopping carts, payment gateways, and more. Plus, BigCommerce offers customizable templates and themes that make it easy to give your store its own unique look and feel. Additionally, it has advanced SEO tools that can help you generate organic search engine traffic.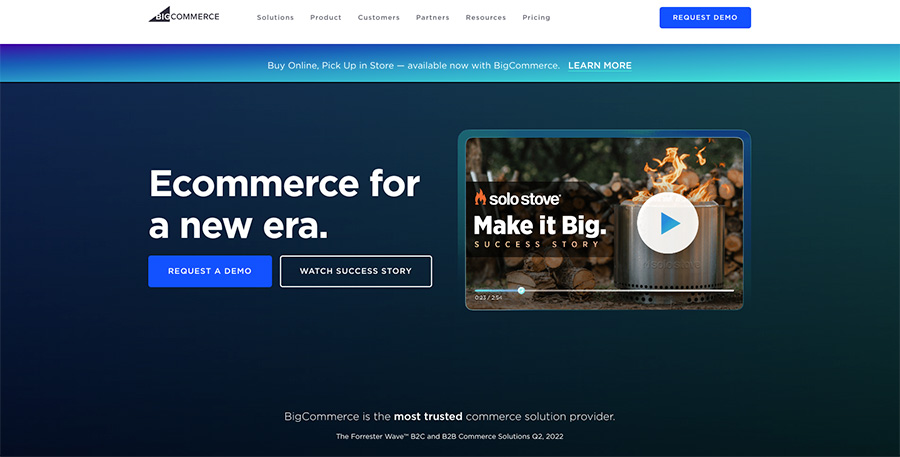 Cons:
The downside of BigCommerce is its steep learning curve for those unfamiliar with web hosting and content management systems. Additionally, its basic plans are expensive compared to other popular hosting solutions, such as WordPress or Joomla! Finally, while BigCommerce offers many features, they may only suit a few advanced websites or online stores.
Volusion Advantages and Disadvantages
Pros:
Volusion is an all-in-one solution for creating an online store. It is an excellent alternative to WordPress and other popular CMS platforms, offering product catalogs, shopping carts, payment gateways, and more features. Plus, Volusion has customizable templates and themes that make it easy to give your store its unique look and feel. Its advanced SEO tools can also help you generate organic search engine traffic.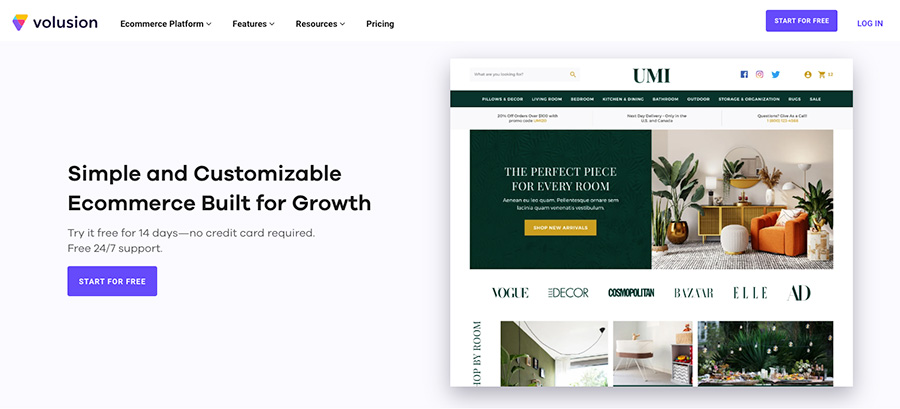 Cons:
The downside of Volusion is that its basic plans are limited. Additionally, while it offers many features, it may not be suitable for more advanced websites or online stores. Finally, Volusion's user experience could be better than other popular CMS platforms, such as WordPress and Joomla!
Alternative Blogging Platforms for WordPress
WordPress has become an incredibly popular blogging platform over the past years, offering a versatile, reliable, and ultimately advantageous solution for bloggers. However, there are a variety of other blog publishing sites that may be able to provide more convenience or alternative features to help meet your content creation needs. Alternative solutions will allow you to build your blog, excellent customer service, and unique customizations to make it your own.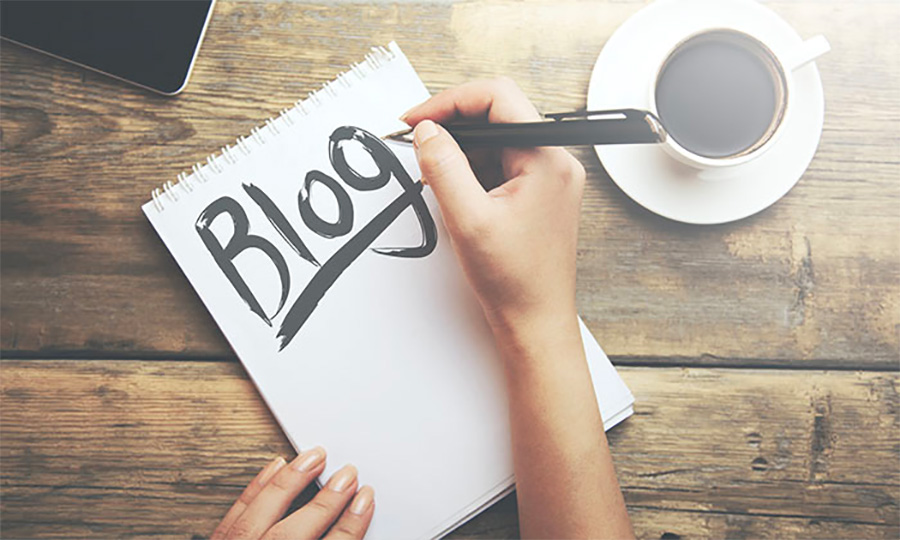 One of WordPress's most popular alternatives for bloggers is Squarespace, which offers a sleek user interface and dozens of highly-customizable templates. It's also an ideal option if you're looking for other plugins, such as eCommerce integrations, as its online store capabilities are vital. Aside from Squarespace, Blogger is phenomenally popular due to its robust "Google+ integration" capabilities and unique themes. Tumblr is another great option for those seeking an easy way to start creating content quickly – it allows adding thousands of themes, widgets, and trackbacks very soon with just a few clicks. All these alternative All-In-One Website platform solutions will require some time to learn how they work. Still, the extra effort may prove beneficial in terms of audience growth and general brand development.
Pricing
Shopify is an excellent option for entrepreneurs who want to start and manage their online stores. With Shopify, users get a reliable price and secure platform where they can easily set up an e-commerce store within minutes. One of the great things about Shopify is that users can try it for a 14-day free trial with no commitment.
After the 14-day trial period, users will have three different premium price points to choose from. The basic Shopify plan costs $29 per month, their Shopify price plan costs $79 per month, and the Advanced Shopify plan is $299 per month. Depending on your budget and needs, you can choose one of these three packages. Each package has different features, including payment processing, shipping rates, automated taxes & discounts, back-office management tools, and more. You will be able to choose one that best suits your exact business needs. No matter what plan you choose, you are assured an easy-to-use platform as well as helpful customer service.
Squarespace is an easy-to-use website building all-in-one platform with comprehensive features to create a stunning and professional-looking website. The company offers a brief free trial, making it the ideal way to get started with website creation. After the trial ends, users must switch to one of their premium plan options to continue using Squarespace.
The Personal plan costs $16 monthly and is suitable for individuals looking for a personal profile or portfolio site. The Business plan at $23 per month provides added functionality such as customizing fonts and colors and various advanced SEO optimization tools. It's perfect for small businesses or entrepreneurs looking to market their products or services online. Additionally, Squarespace offers eCommerce plans—the Basic Commerce plan starting at $27 per month and Advanced Commerce for $49 per month—ideal for businesses selling their products directly from the website. All premium plans come with support from Squarespace's knowledgeable customer service team, giving users peace of mind that they can trust the platform when they need help.
The website builder also offers basic and Advanced commerce plans for selling products online. The Basic plan is free with a 14-day free trial period, but users must pay transaction fees when processing online payments. The Advanced plan includes a custom domain name, better promotion and marketing options, and no additional transaction charges.
Wix is an excellent website builder for users of any skill level. Their basic branded plan offers enough features to give people a great starting point for their website and is available at no cost. But as webmasters progress and need more capability, Wix offers four additional plans that range in price from $16 to $45 per month.
The first plan offered is the Combo plan which comes with 20GB of storage space and 6GB of bandwidth each month. It also includes a domain name and other powerful features like SEO optimization Boost and Social Feed. The higher-priced Unlimited plan adds four additional forms, 1000 members, reports, insights, and unlimited hosting. Pro adds even more capabilities, such as video backgrounds, site booster apps, and code embedding, while VIP adds live streaming video tools. Finally, Business Basic includes built-in email campaigns and integrated chatrooms for customers or fans to connect on the site. With any one of these plans, Wix has everything you need for a professional presence on the internet.
FREE Website builder Hostinger is another excellent option for those seeking an alternative to WordPress. The Hostinger website builder platform offers many features, such as a drag-and-drop website builder and customizable templates. It's user-friendly, with an intuitive interface that makes it simple to create basic sites, one-page websites, or even eCommerce stores in no time. Hostinger website builder also provides a basic blogging platform editor and various SEO tools, making it an ideal alternative for bloggers.
IONOS affordable price plans have three tiers of plans with a value for money score of 3.1 out of 5. The Plus plan begins at $1 in the first year, and users can opt to add an online store to their plan for an extra cost.
WordPress Alternatives Conclusion
Ultimately, choosing WordPress or one of the alternatives suggested depends on your goals and desired outcomes.
With a wide range of plans and tools to choose from, WordPress offers users an all-in-one solution for their website needs. WordPress is a perfect choice if you're looking for advanced features, online stores, blogging platforms, and source platforms with a custom domain name.
However, if you're looking for a more tailored user experience without the steep learning curve associated with WordPress, one of the other solutions mentioned in this article might be a better fit. Whether you're looking for a simple site builder, static site generator, blogging tool, or eCommerce website, an alternative will meet your needs.
This article has provided insight into some of the most popular WordPress alternatives to help you decide on an appropriate choice for your individual needs. For those wanting a simple website-building experience without investing in comprehensive software or hiring experts, these platforms offer a great starting point to create and manage their websites, so they are organized, easy to navigate, and visually pleasing. We wish you luck making the right choice and taking those first steps toward creating a website design.
FAQ's
Which Site Builder has the Best Template?
Squarespace provides a range of customizable templates that can help create a polished and professional website. Additionally, Hostinger's website builder has a wide selection of modern and responsive templates to choose from.
Which Website Builder is the Cheapest?
Wix and Weebly both offer free plans to create basic websites. Additionally, both WordPress and Hostinger have basic plans for less than $10 per month.
What is the Best Platform for eCommerce Websites?
BigCommerce is an excellent choice for quickly creating an online store. It comes with all the features you need to build a successful eCommerce business site, such as product catalogs, shopping carts, and payment.
Which is Easy to Use?
Wix is a popular choice for website building due to its advanced AI capabilities, which produce websites quickly, and its easy-to-use drag-and-drop editor for customizing the site to your preferences. GoDaddy and Site123 are additional well-regarded choices.
Which One Has the Best Customer Support?
If you need support for creating a website that is not dedicated to e-commerce, Wix and Weebly have good customer service options. Shopify and BigCommerce also provide 24/7 phone support, live chat, and email if you need help building an online store. They both make sure customers receive adequate support.