Do I Need Website Maintenance?
Creating an engaging and well-designed website is the first step to a successful online presence. Unfortunately, the work isn't done once that website is built. Website maintenance is essential in ensuring that the site remains up-to-date, secure, and in line with industry standards. Without proper upkeep and attention, websites may become vulnerable to threats such as malicious software or hackers. Keeping track of all necessary updates and changes can be time-consuming, but it's necessary for having a secure and successful presence online.
What is Website Maintenance?
Website maintenance involves tasks such as adding new content, optimizing images, regularly backing up site files, maintaining links between pages, testing its functionality on various platforms and browsers, creating surveys or forms if needed, updating plugins and themes – the list could go on. The costs associated with website maintenance vary depending on the complexity of the tasks. However, they are justified by improved user experience when visiting your site and better potential for ranking in search engine results pages (SERP). In short – website maintenance helps keep your visitors safe while ensuring smooth navigation within your digital property – critical factors for any company's success in this digital age.
Also, just like everything else, staying on top of website maintenance increases your website's efficiency and prevents problems. If you don't keep up with maintenance, you'll damage your search engine rankings and/or online reputation.
Why Is Website Maintenance Important?
Here's a short list of what can go very right, or very wrong, depending on how well-maintained your website is.
SEO
At any given stage in SEO trends, your search rank needs constant attention to stay anywhere near the top five. Besides this, those SEO trends are constantly changing. If you don't keep up, you will definitely fall behind.
Audience Attraction/Engagement
Furthermore, neglecting maintenance will disintegrate audience engagement levels. That's not just because of your decreased search rank, either. Your audience will dislike you for the same reason Google does: your site is no longer fresh and relevant but stale and unimpressive.
Security
Part of website maintenance is keeping website software up to date. A poorly-maintained website with outdated software is a security risk to you and your site users. Such a website is easier for cybercriminals to hack into to steal sensitive information.
Brand Reputation
Clearly, the issues above are a sure way to decimate your brand's reputation, especially if you are hacked. Afterward, it will be difficult if not impossible for your brand to recover.
Peace of Mind
Also, a well-maintained website is an effective, efficiently-running conversion machine—an absolute joy. A poorly-maintained website is a constant headache and an absolute nightmare. If you're not on top of maintenance then you're behind, always playing catch-up and never getting the results you want.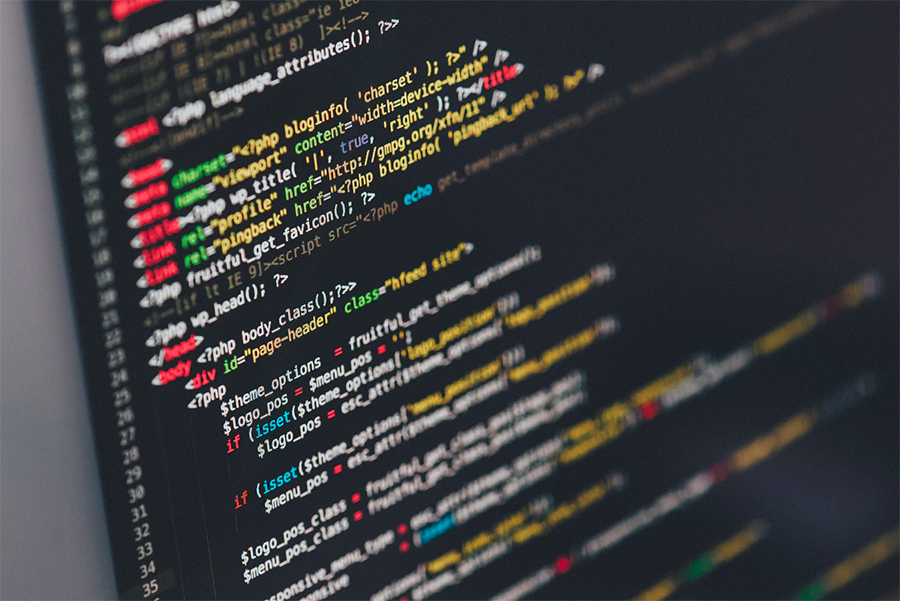 First Impressions Matter
First impressions online can make or break a business. It is essential to have an aesthetically pleasing and easy-to-navigate website that reflects your company's values and engages with customers to make a successful first impression. Research shows that 94% of that first impression is design-related, so using attractive and up-to-date web design is one way of conveying the right message to new visitors. Implementing features like user-friendly navigation, eye-catching visuals, high-quality images, and the engaging copy can help ensure that your site ticks all the boxes.
When done correctly, a good website design will show visitors they've found what they're searching for while reinforcing your site's relevancy, credibility, and trustworthiness. This helps build an instant connection between the customer and your site, encouraging them to stay on the page longer and explore more pages to better understand what it has to offer. Therefore, having a website that is well maintained with high-quality content makes for a great first impression as it keeps customers coming back for more each time!
SEO Impact
When it comes to SEO strategy, website maintenance is paramount. It is important to have a routine process of monitoring and improving your website's SEO that takes into account factors such as content and link optimization. Googlebot crawls the web looking for these elements in order to determine the worth of your page and affects its ability to rank at the top of search engines. Positive rankings on search engines can be instrumental in driving traffic to your website and growing your business. Low rankings will make it hard for potential customers to find you. Therefore, having an effective SEO strategy will ensure potential customers can discover all you have to offer.
Possible Negative Impacts on Sales
Sales are the most critical aspect of any online store; properly functioning and gaining customers is key for a thriving business. Several technical glitches can easily put potential buyers off, such as errors in product ordering, checkout, and payment processes or failed discounts or free shipping appearing. All these must be eliminated to ensure customers have an enjoyable shopping experience that keeps them returning.
Clarity is paramount for customers when shopping online; good images are the most important asset to cover any gaps between buying products online instead of in-store, where you can normally try on clothes or shoes. Professional quality photos, videos, or other visual support such as zoom functions give the customer the experience and confidence they need to complete their purchases without feeling like they are missing out on something. With good visuals, e-commerce stores can avoid dissatisfied customers and increase their sales figures significantly, allowing their business to grow even further.
Maintenenance Schedules
To help you stay on top of website maintenance, we've made you this checklist. The checklist includes how often you should be performing these tasks.
Weekly Tasks
Here are the tasks you should be performing every week to keep your website's performance healthy.
First, check every page to make sure they all load properly without any errors. While you're at it, check pages for broken links and make sure all forms on your website are working. Also, find and correct any 404 errors.
Next, check your comments from site visitors. Remove any inappropriate or spam comments.
Now, make sure your website software and plugins are up to date. If they're not, update them.
Websites also need new content regularly to keep a steady inflow of interested visitors. Use this weekly checkup time to add new content to your blog.
Finally, create a backup of your website. Test that it runs properly and make sure you store it safely and securely.
Monthly Tasks
Load speed is a huge factor in the search rank of your website. So, once a month, you should audit your site's loading speed. Diagnose and fix any issues that are causing long loading times before Google penalizes your search rank.
Check out all the other analytics of how your website is performing, too. Find out which content is drawing in the most visitors and make more like it.
Find out if people are bouncing too quickly and/or not returning to your site. Diagnose/fix any issues that might be causing this.
Also, audit your website's security. Look for/fix anything suspicious in your security scans.
Lastly, check your blog each month for articles that can and/or should be updated. Updating is far easier than writing a new post from scratch.
Plus, it takes dusty old content no one views anymore and makes it relevant again. This makes your whole website overall more relevant and less outdated.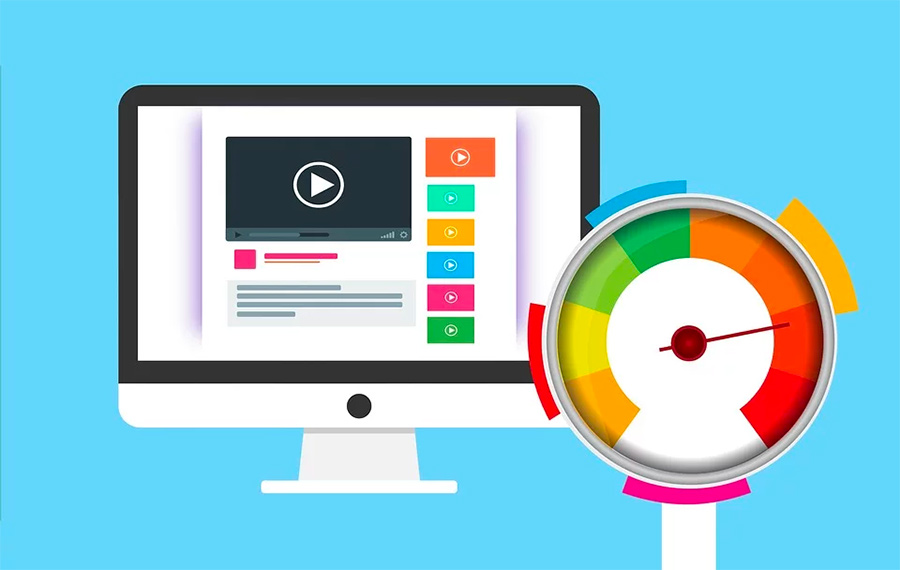 Quarterly Tasks
Now, here's a fun step: update as many images as you can. Obviously, you should replace any broken, low-res, outdated, irrelevant, or otherwise no-good images.
But this also gives you the opportunity to "freshen up" your website. Keeping your visitors' eyes full of fresh, modern images really makes your website pop, to new and returning visitors alike. Plus, it makes your maintenance creative instead of monotonous for a change.
Along with images, check that your website's design still looks fresh and functions well. Also, freshen up your ad placements and calls-to-action/forms.
Now, check to make sure your website works for everyone. View your own website from as many browsers and on as many devices as you can.
Check Yourself, Too
You also want to use your quarterly maintenance time to make sure you are working properly also.
First, update yourself on any new Google algorithms or other SEO trends that can affect your search rank. Check your meta tags and titles and all other aspects of SEO to make sure they are still up to date.
Check how your efforts to advertise your website are going. Prune what's not working and increase what is.
Also, overall, are you working harder than smarter? That is, can any of your website efforts be automated (24-hour chatbot support, for example)?
After all, the number of automation applications is constantly increasing. Presumably, there are several that exist today that didn't exist when you started your website. See what new automation technologies can help you.
Yearly Tasks
Update or write sequels to any year-specific content in your blog (Example: "Biggest SEO Trends of 2019"). Check all content for grammatical/factual errors and irrelevance. Update with any necessary changes.
Furthermore, don't only improve what's wrong. Improve what's right, too. That is, determine your most popular blog posts and update them, also.
Confirm your contact information is still correct and that your domain renewal is paid up. Lastly, if your site's design is in need of an update, make sure it gets done.
How Do I Get Started?
Let Us Help You
What is website maintenance? It's the difference between your website's success or failure. However, it's also more work than some companies have the time or staff to handle.
If all the above sounds like too much work, there's no shame in calling in professional help. That's literally what we're here for.
Let us help. Or, at least, contact us and get a free quote for our website maintenance services. We want to see you succeed.