How to Use Plugins to Improve Your Website
In our beginners guide to WordPress plugins you will learn how to quickly get a site up and running fast. WordPress includes features like creating posts, pages, and managing content easy. It's also great for assigning user roles, uploading media, and moderating comments. What if you want to take your WordPress site further by customizing it? That's where plugins come in, so check out this beginner's guide to WordPress plugins. Unsure where to begin? You may want to start out by reading What is the WordPress Content Management System (CMS)
Plugins are tools you can use to enhance the functionality of WordPress. With plugins, you can create custom login pages, incorporate social proof widgets, contact forms, optimize for SEO, and more. With thousands of plugins available on the WordPress Plugin Directory alone, finding the right ones for your website can be overwhelming. That's why we've put together this ultimate guide to WordPress plugin examples to help you start building a powerful website with WordPress. We'll explain how each plugin works so you can decide which ones are best for your needs.
What is a WordPress Website Plugin?
Components such as plugins are necessary to build a successful WordPress website, which allows you to extend the functionality of your website, allowing you to create virtually any kind of website imaginably.
The functionality of plugins can vary from minor modifications to extensive alterations. You could use a plugin to implement a WhatsApp button on your site, launch multilingual pages, or even incorporate payment gateways for an e-commerce store. Furthermore, if you're in the service sector, you could add a plugin to enable visitors to book appointments directly from your website.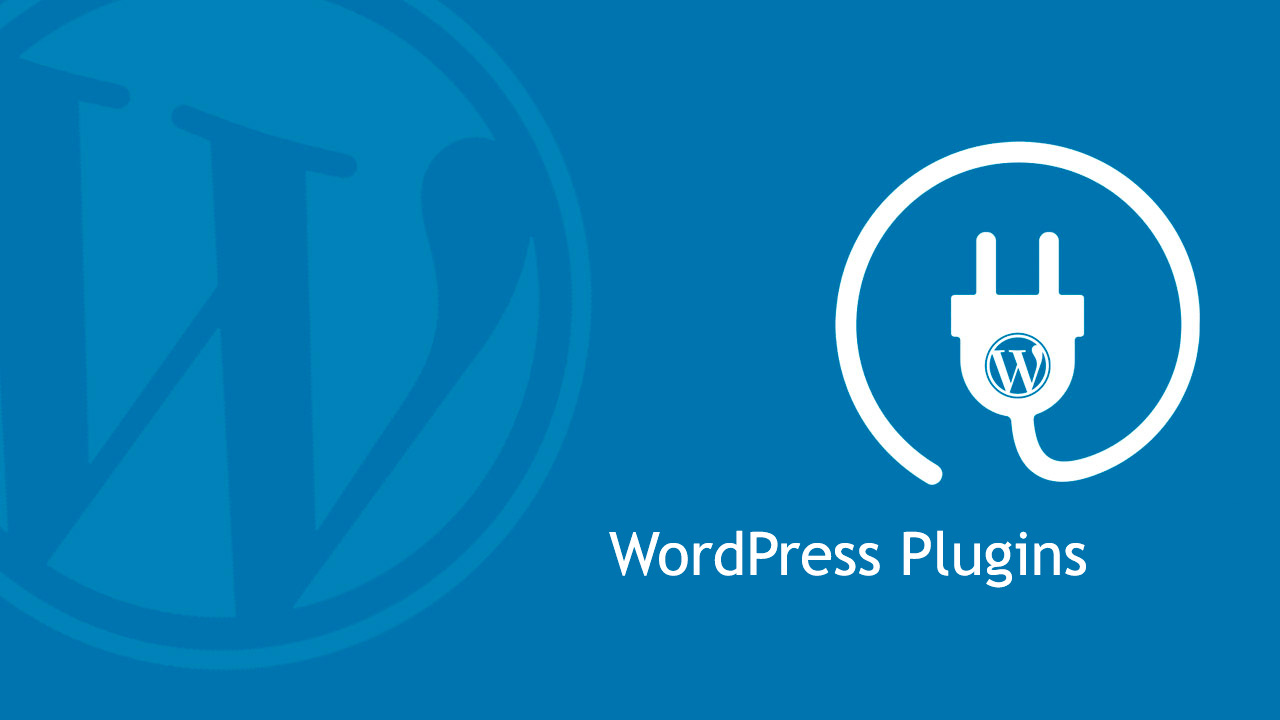 Plugins offer various advantages, including improved contact forms, fantastic sliders, data restoration in the event of loss, straightforward email subscription options, and much more.
With so many different plugins available for WordPress sites, it's easy to find one that fits your needs and helps you get the most out of your website. Whether you're looking for something small like adding social media buttons or something more complex like creating an online store, there's likely a plugin that can help you achieve it.
Now that we understand plugins let us dive deeper into how they function and the different types of plugins.
Next up in WordPress: How to Switch WordPress Web Hosting Providers.
How Do Plugins Work?
You can easily add more features to your website using WordPress plugins without changing the core files.
By using access points, or filter and action hooks, provided by the WordPress Plugin API, developers can "hook into" the source code and modify the default behavior of WordPress. For example, a plugin developer may create a PHP function to delete comments with profanity from their site and then hook that function to an event, such as saving comments or publishing a post, by using the add filter() or add an action() functions.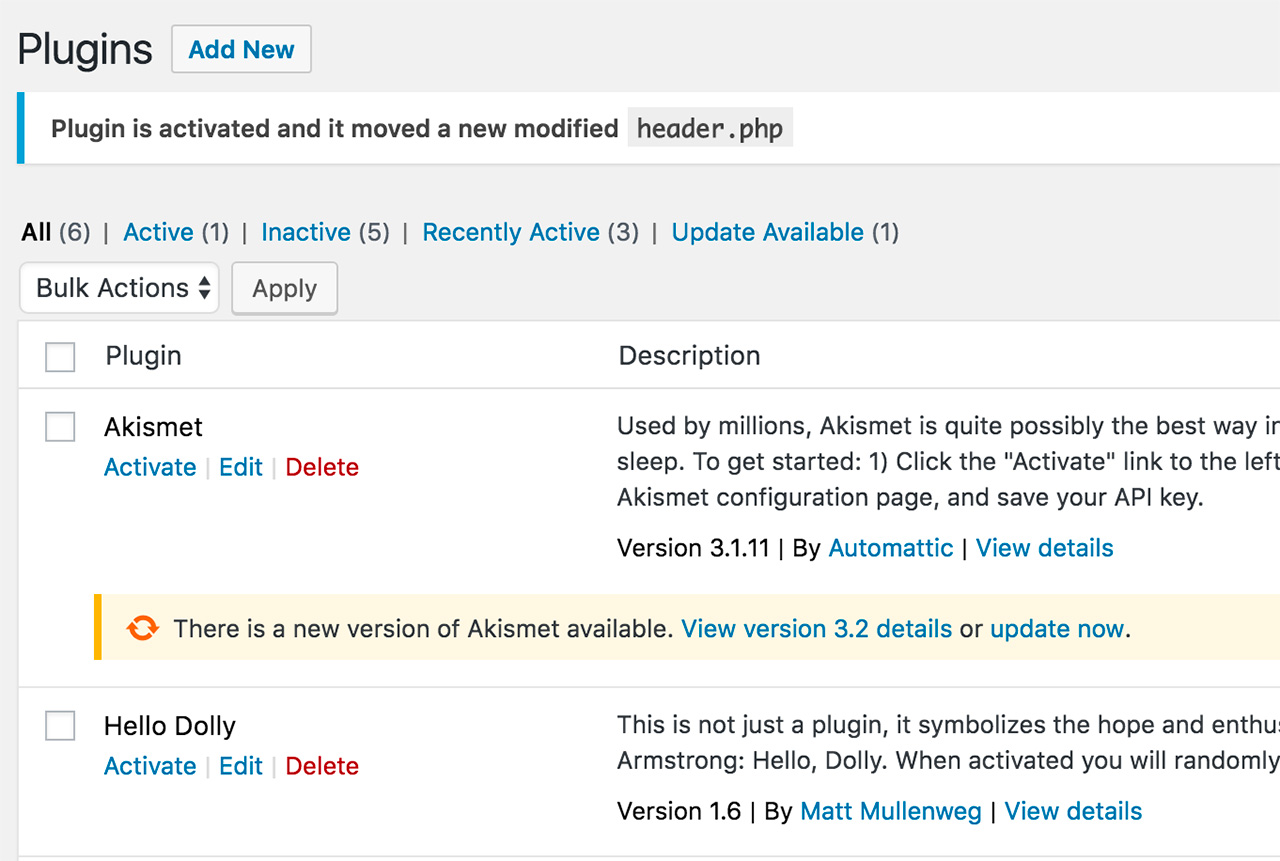 Another example is if a developer uses a plugin that inserts a line of text that says "Thanks for reading!" below every post on their WordPress site. They could use the same methods mentioned above to hook their function into the appropriate event so that it is triggered when posts are published. This would allow them to easily add this extra line of text without manually entering it each time they publish a post.
If you're a website owner who wishes to have this feature on your site, you'll need to install the plugin through WordPress. Let's examine the various techniques you can use to accomplish this below.
Using a Plugin in WordPress
Adding plugins to your WordPress site is a great way to extend its functionality and make it more user-friendly. Installing a plugin is relatively straightforward, and there are several ways to do so.
Installing a plugin from the official WordPress Plugin Directory is the most common method. This directory contains thousands of free plugins that can be installed in one click. You can search for the plugin using the built-in search bar and click Install and Activate. If you're looking for premium plugins, these will usually need to be manually installed via a File Transfer Protocol (FTP) client. Some third-party sites also offer plugins that can be added to your site with just a few clicks.
No matter which method you choose, adding plugins to your WordPress website is an easy way to enhance its features and make it more user-friendly for visitors.
Once you've installed the plugin, you can configure it to your liking. This usually involves going to the plugin's Settings page and adjusting various options such as colors, fonts, and other features. Depending on the plugin, there may also be additional settings that you can adjust to make sure it works properly with your site.
Finally, once you've configured the plugin, you can start using it immediately.
A WordPress plugin is software that can be installed on your WordPress website to add extra features and functionality. It is relatively easy to install and configure plugins, and several methods are available.
Essential WordPress Plugins
WordPress plugins are essential for optimizing content, enhancing websites and landing pages, driving conversions, and increasing visitor retention.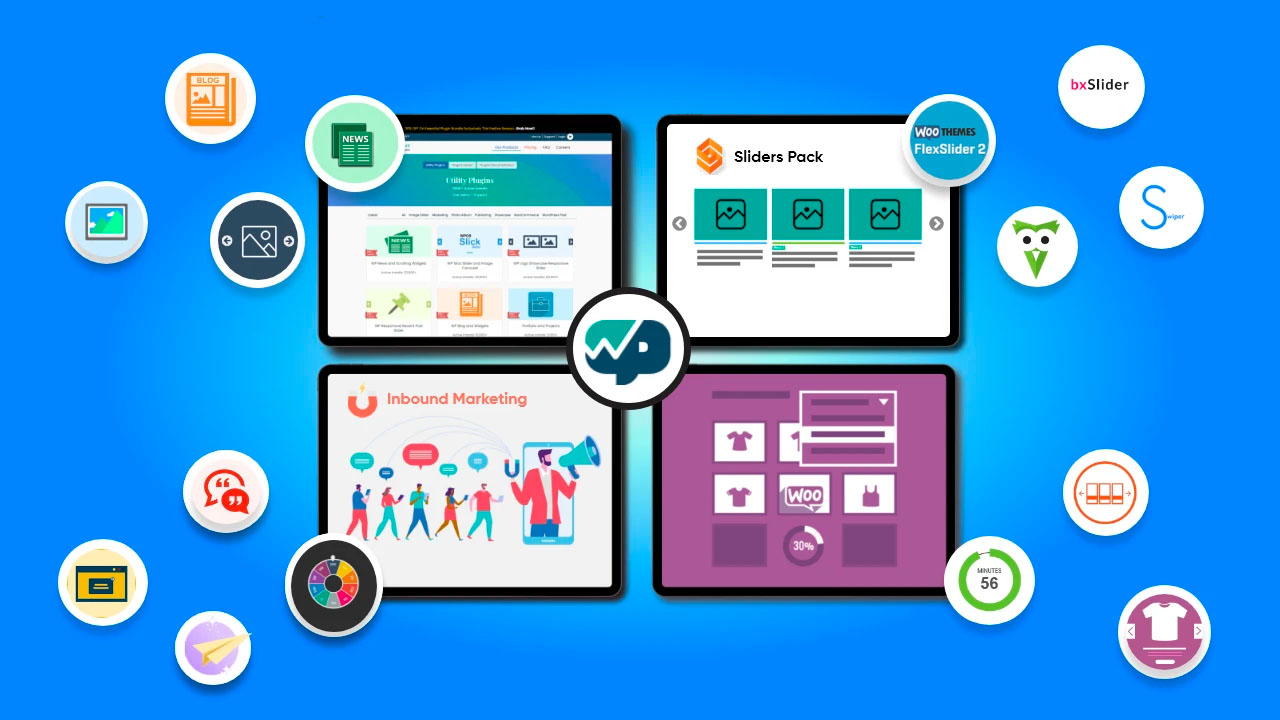 These plugins are designed to provide additional features and functions unavailable in the core WordPress software. They can be used to add contact forms, social media integration, SEO optimization tools, analytics tracking, e-commerce solutions, and more. With the right plugins installed on your website or blog, you can take advantage of all the latest web technologies without writing any code yourself.
All-in-One SEO
The AIOSEO WordPress plugin provides an all-in-one SEO solution for website owners.
It is designed to help website owners, bloggers, and digital marketers improve their website search ratings and unlock maximum traffic. AIO SEO has a convenient WordPress SEO setup wizard that lets you quickly select the optimal SEO settings for your particular website and niche. With this wizard, you can configure advanced SEO options such as generating XML sitemaps, optimizing search results appearances, setting SEO keywords, applying schema markup, and much more – all in under 10 minutes.
The AIOSEO audit feature will scan your entire website to detect errors and give you valuable tips to optimize it for maximum search engine visibility. This is particularly helpful if you want to ensure your content is SEO-friendly. AIO SEO also offers a free version of the plugin and a premium version with additional features such as automated keyword research, link-building tools, social media integration, and more. This powerful plugin lets you quickly optimize your website's content for maximum visibility in search engine results pages.
The must-have WordPress Plugin all-in-one SEO Plugin is an excellent tool for website owners, bloggers, and digital marketers to improve their website search ratings and unlock maximum traffic.
It offers an easy-to-use WordPress SEO setup wizard that helps you automatically choose the best SEO settings for your specific website and industry. Additionally, it provides an audit checklist to analyze your entire website for errors and provides you with insight on how to improve your on-page SEO.
Helpful Tip: A great way to accelerate business success with CRM, sales, and marketing is to use WordPress plugins.
WP Rocket
WP Rocket is a caching plugin that will help to significantly speed up your WordPress site. It offers a range of features designed to improve the performance of your website, such as cache preloading, unused CSS removal, delayed JavaScript execution, and slow (lazy loading).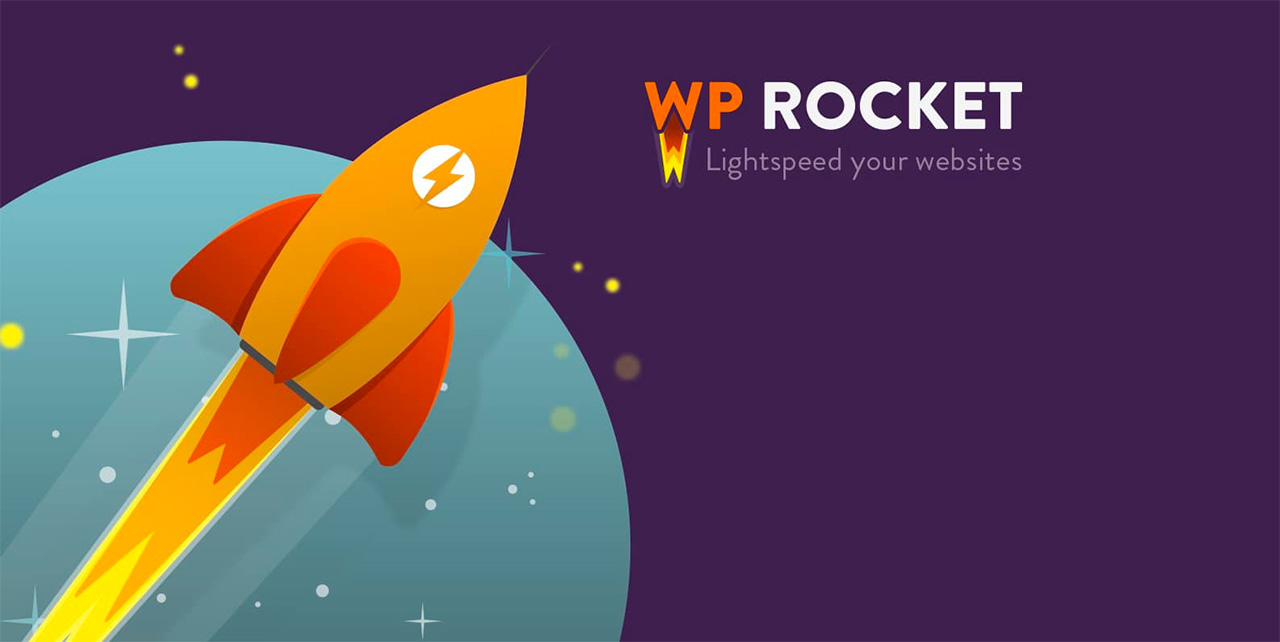 WP Rocket is unique among speed optimization plugins because it immediately improves your website's performance with no extra setup needed once it has been installed and activated.
WP Rocket is an affordable plugin ($49/month). It provides users with a fast and easy solution to optimizing their website without the need to tinker with configuration settings or wrestle with intricate tools. With WP Rocket, you can easily optimize your WordPress site for faster loading times and improved user experience in just a few clicks. WP Rocket also provides detailed documentation and support so you can get the most out of this powerful caching plugin.
Yoast SEO
Yoast SEO is a plugin that will assist you in optimizing your website for search engine rankings and attracting new visitors. It provides various features to make the optimization process more manageable, such as a preview snippet, internal linking tool, readability, and SEO analysis. The free plugin offers basic functionality, while the premium version unlocks more advanced features like a redirect manager and automatic internal linking suggestions.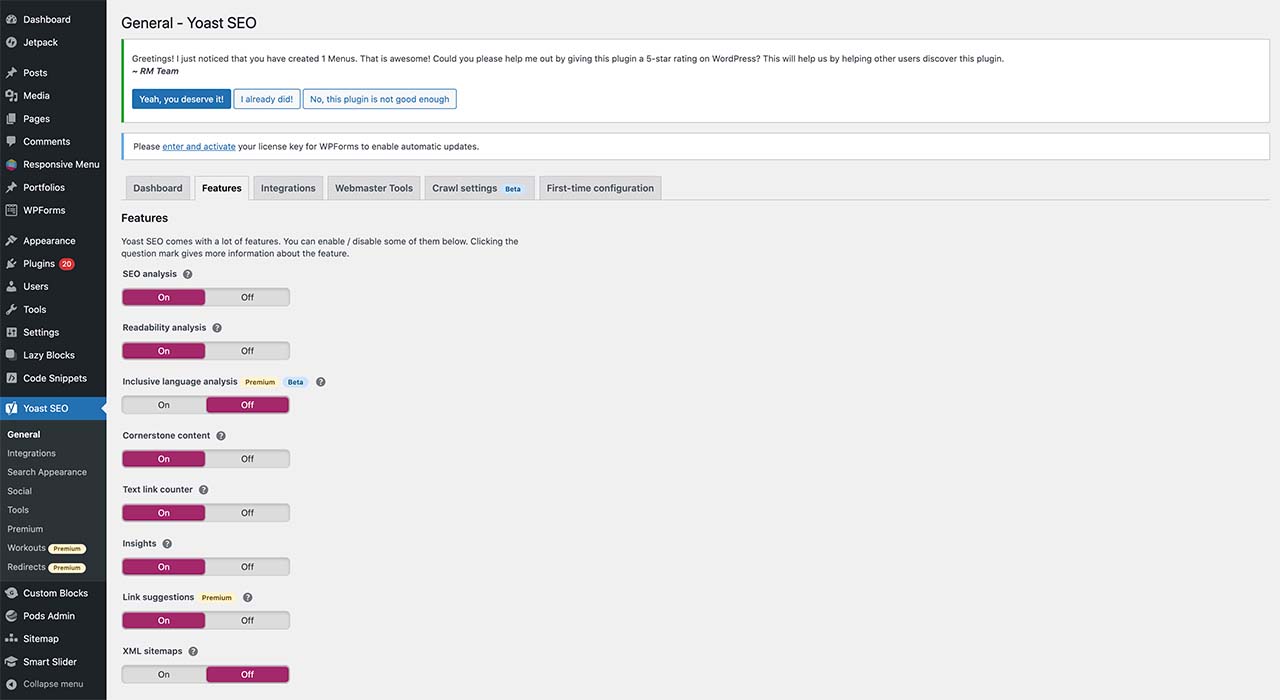 It's no wonder Yoast SEO is the most downloaded SEO plugin of today since it has been downloaded over 135 million times.
The Yoast SEO plugin makes it easier to create catchy titles, optimize featured snippets, and rank for specific keywords. It also provides helpful insights into how well your content is optimized for search engines so you can make any necessary adjustments. This plugin is invaluable for anyone looking to improve their on-page SEO and drive more organic traffic to their site.
Wordfence Security
Wordfence Security is a WordPress security plugin with over three million active installations, designed to provide superior firewall protection and malware scanning.
It offers comprehensive protection for your site through its malware scanner, which will keep you informed about any possible safety threats, and its endpoint firewall, which blocks attempts to access your website. The free version includes basic features such as real-time visibility into traffic and hack attempts to your website, two-factor authentication, and IP blacklists.
The premium version of Wordfence Security offers additional features such as real-time firewall rules and malware signature updates. This ensures that your site is always protected against the latest threats. It includes various other features, such as country blocking, login security options, scheduled scans, etc. With its comprehensive suite of features, Wordfence Security is one of the best solutions to protect your WordPress website from malicious attacks.
Elementor
Elementor is a high-powered page builder plugin that allows non-coders to easily create stunning WordPress websites. It features a visual drag-and-drop interface and advanced design capabilities to easily customize your pages. Elementor has hundreds of templates and widgets, such as buttons, images, carousels, and headlines. You can also use the mobile editing feature to ensure that your pages look great on any device.
The best part about Elementor is that it's free to use. However, you can upgrade to the premium plan if you want access to more features like additional templates, widgets, animation effects, and more. With Elementor's intuitive interface and powerful tools, you can create beautiful WordPress sites without writing a single line of code.
UpdraftPlus
UpdraftPlus is an incredibly useful tool for website owners who want to ensure their data is always safe and secure.
With this plugin, you can easily back up your files directly to Google Drive or Dropbox and other cloud platforms and restore them with a single click. This means that if something ever goes wrong with your site – whether it's a hack, server crash, or update issue – you know all your important files and databases are backed up and ready to be restored.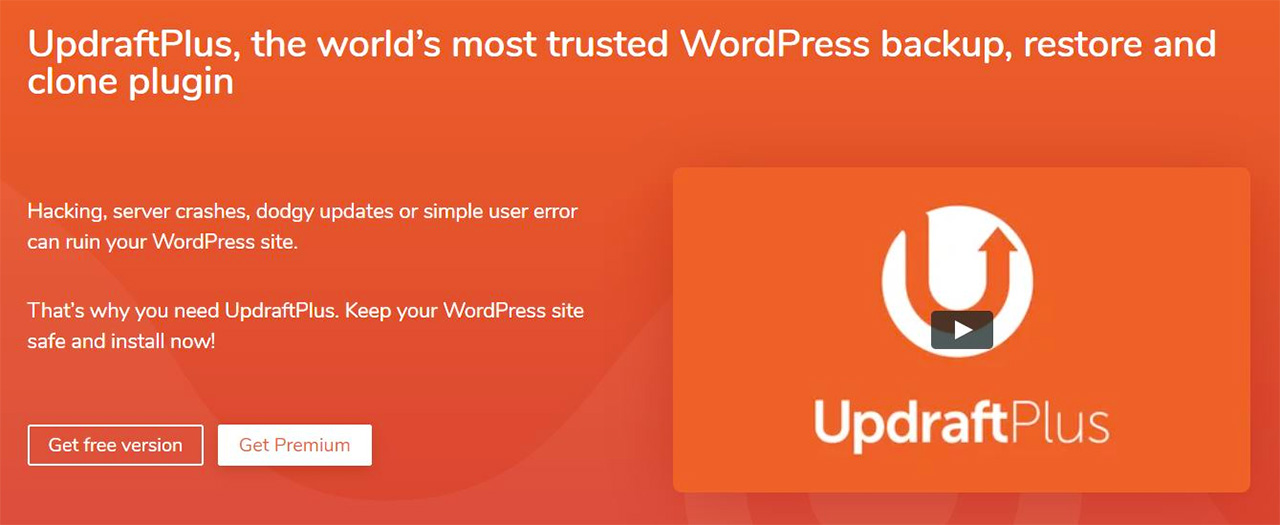 UpdraftPlus comes in both free and premium versions. The free version offers very basic features such as scheduled backups and restores, while the premium version unlocks more cloud storage options like OneDrive and Azure. It also includes additional features like incremental backups and database encryption for extra security. UpdraftPlus is the most popular scheduled backup plugin with over two million active installs.
Best WordPress Plugins
A WordPress site is great, but it can quickly become cluttered and slow if you don't manage your plugins carefully. While some users worry about installing "too many" plugins, the truth is that the quality of the plugins matters more than the quantity. Poorly coded or outdated plugins can prevent your site from running slowly or even breaking it altogether. It's essential to make sure every plugin you install will enhance the visitor experience on your website.
Fortunately, plenty of high-quality WordPress plugins are available in the market today. From optimizing images to integrating advanced analytics, these plugins can add valuable functionality to your website without sacrificing performance. Some of the most popular and highly rated plugins include Yoast SEO for optimizing content for search engines, Jetpack for security and performance optimization, and WPForms for creating contact forms with ease. With numerous options available, you should be able to find a plugin that meets your needs without compromising on quality.
Jetpack Plugin
Jetpack is an all-in-one plugin that provides a wide range of features to help you manage and grow your website. With over 53 million downloads, it is the second most popular plugin and is an excellent choice for those who want to install as few plugins as possible. Jetpack helps with traffic generation, SEO, security, site backups, content creation, and community building.
You will be able to review your stats, share new posts on social media platforms, protect your site from cyber attacks, and more.
The free version of Jetpack offers plenty of features, but if you need more advanced options, upgrade to one of the paid plans – Personal, Professional, or Premium. The higher tiers offer additional features such as automated malware scanning and priority support. Whether you're just starting or have been running a website for years, Jetpack has something for everyone.
MonsterInsights Plugin
With this plugin, you can set up Google Analytics right inside your WordPress dashboard without needing any coding knowledge or hiring a developer. The free plugin provides all the basic tracking features you need. At the same time, the premium version offers insights such as data about top landing pages, popular products, form conversions, plus more. Monsterinsights has a headline analyzer, so you can write constructive SEO headlines that drive traffic and clicks.
MonsterInsights is an invaluable tool for anyone who wants to track their website's performance and gain valuable insights into their visitors' behavior. With its user-friendly interface and comprehensive analytics features, MonsterInsights makes it easy to get started with Google Analytics in no time at all. Whether a beginner or an experienced webmaster, MonsterInsights will help you make the most of your website by providing detailed reports on how people interact with your content. From understanding which pages are most popular to which keywords are driving traffic to your website, MonsterInsights has everything you need to take your website's performance to the next level.
Smush Plugin
Smush is an image optimization plugin developed by WPMU DEV that helps to speed up WordPress sites. It allows users to compress and optimize all images added to their site with just one click, as long as the photos are 5MB or smaller. This is a great way to reduce the amount of data stored in image files, which can help improve website performance. You can download the free version of Smush from the WordPress directory, and there is also a pro version available for those who need more features. The pro version allows users to optimize an unlimited number of images up to 32MB, and plans start at $7 per month.
Monarch Plugin
Monarch is an advanced WordPress plugin that can assist you in increasing your company's visibility on social media platforms.
With Monarch, you can easily create custom sets of share buttons and follow buttons for dozens of social networks and profiles. You can also customize the placement and design of these buttons to match your website's look and feel.
In addition to creating share buttons, Monarch provides an overview of your social media performance.
The Monarch dashboard gives you access to stats (total number of shares, follows, and likes), day, week, month, and year stats, highest-performing posts, and individual post stats. This allows you to track the success of your campaigns in real time so that you can make adjustments as needed. With Monarch's comprehensive analytics features, it's easy to monitor the effectiveness of your social media efforts.
Akismet Anti-Spam is an essential tool for any WordPress site.
It helps protect your website from malicious content by reviewing comments and contact form submissions against a spam database. This ensures that only genuine readers engage with your content, not spambots.
The Akismet Anti-Spam plugin is free. You can upgrade to a premium plan starting at $5 per month for advanced stats and priority support. With millions of downloads, Akismet is the most popular plugin, making it an excellent choice for anyone looking to keep their website safe from spam.
The Akismet Anti-Spam plugin is easy to install and configure, allowing you to quickly get up and running with minimal effort. Once installed, it will automatically check each comment or contact form submission against its database of known spammers. If a comment or request matches one in the database, it will be marked as spam and won't be published on your website. This way, you can rest assured that only genuine readers engage with your content – no more worrying about spambots!
LifterLMS
LifterLMS is an excellent learning management system (LMS) plugin for WordPress sites that want to add or sell online courses. It provides a comprehensive suite of tools to manage all aspects of your online classes, from administration and documentation to reporting. With LifterLMS, you can create an unlimited amount of classes, coupons, surveys, and track refunds.
The core plugin is free. You can add more features by purchasing additional individual add-ons or bundles of add-ons. This makes it easy to customize the plugin according to your specific needs. Additionally, the user interface is intuitive and easy to use, so you don't need any technical knowledge to get started with LifterLMS. This powerful tool makes it easy for anyone to create and manage their online course with WordPress.
ThirstyAffiliates
ThirstyAffiliates is an affiliate link management plugin that helps website owners monetize their sites with affiliate links while building trust with their audience. With ThirstyAffiliates, you can easily hide your affiliate links using a few clicks of your mouse and manage, categorize, and customize these links right in your WordPress dashboard. The plugin also has a free version as well as a pro version which offers more advanced features such as link scheduling and URL shortening. Paid plans start at $49 per month for those needing extra features.
Overall, ThirstyAffiliates is an excellent choice for website owners looking to monetize their site with affiliate links while maintaining trust with their audience. It's easy to use and provides all the necessary tools to ensure your affiliate links are adequately managed and optimized for maximum performance. Plus, it's affordable, too – so there's no reason not to try it!
Envira Gallery
Envira Gallery is a user-friendly and powerful WordPress plugin that makes it easy to create beautiful photo and video galleries. With Envira, you can easily organize your photos into albums, display thumbnails on multiple pages, and share your images with the world via social media networks. The lite version of the plugin is free in the WordPress directory. At the same time, premium plans start at $29 and include advanced features such as creating dedicated gallery pages, importing images from Dropbox accounts, and more.
Envira Gallery is an excellent choice for anyone looking to attractively showcase their photos or videos. It's simple to use yet offers plenty of customization options so you can make sure your galleries look precisely how you want them to. Plus, with its responsive design, your galleries will look great on any device — desktop or mobile — ensuring that all visitors have a great experience viewing your content.
Using Free WordPress Plugins
When setting up a website for your business, you want to keep costs low.WordPress offers over 55,000 free plugins that can help you customize your site without breaking the bank. However, it's essential to do your research before downloading any plugin. Ensure the plugin has been recently updated and has good reviews from other users.
There are numerous highly-rated free plugins available on the WordPress directory. For example, Yoast SEO is a popular plugin that helps improve your website's search engine optimization (SEO). Another great option is Jetpack which provides security features such as automated backups and malware scanning. With so many options available, you can find a free plugin that meets all of your needs without spending a dime.
Google XML Sitemaps
Google XML Sitemaps is a powerful plugin for WordPress that helps ensure your posts get indexed faster by significant search engines such as Google, Bing, and Yahoo. It supports all page types and custom URLs, which allows you to create special XML sitemaps. This can assist search engine crawlers in understanding the structure of your site and retrieving it more efficiently. With this plugin, you can set specific pages for priority indexation and automatically inform search engines about new posts and pages.
This Google plugin has been downloaded over one million times, making it one of WordPress's most popular sitemap plugins. It is easy to install and configure, so even beginners can quickly get their website up and running with this plugin. The plugin also offers detailed instructions on how to optimize your sitemap for maximum visibility in search engine results pages (SERPs). With XML Sitemaps, you can rest assured that your content will be properly indexed by major search engines.
WooCommerce
WooCommerce is an incredibly powerful and versatile plugin that makes it easy to set up an e-commerce store in minutes. It allows you to create a product, cart, and checkout page with ease, as well as accept a variety of payment methods and offer different shipping options.
When using WooCommerce, you can also take advantage of built-in sorting options so that customers can filter products to find what they are searching for.
The plugin also provides a range of customization options so that you can tailor the look and feel of your store to match your brand. You can choose from a selection of themes or create your custom design. Additionally, WooCommerce offers a range of extensions that allow you to add extra features such as product reviews or loyalty programs. With all these features combined, WooCommerce is an excellent choice for anyone looking to set up their online store quickly and easily.
Redirection
Redirection is an essential tool for any WordPress site. It helps you manage 301 redirects and track 404 errors, ensuring that visitors don't get lost or experience broken links on your website. Redirection is a free plugin that makes it easy to create and manage redirects, so you don't have to change them manually. It is the most popular redirect manager for WordPress.
Redirection can help improve your website's SEO by preventing broken links from hurting your rankings. It also ensures that visitors are directed to the correct page when they click on a link, which can help increase user engagement and reduce bounce rates. Additionally, Redirection allows you to keep track of 404 errors so you can quickly fix them before they become a problem. With this powerful plugin, you can ensure your website runs smoothly and efficiently without worrying about broken links or other errors.
Upgrade Your WordPress Site with Plugins
Plugins are an excellent way to enhance the functionality of your WordPress site. They can help you add forms, compress and reduce images, or monitor for suspicious activity. With plugins, you can anticipate and meet the needs of your consumers today and in the future.
For example, if you want to add contact forms to your website, some plugins make it easy to do so without having to write any code. Similarly, if you need to reduce the size of images on your site, some plugins will automatically compress them for faster loading times. And if you're concerned about malicious activity on your site, some plugins can monitor traffic and alert you when something suspicious is detected.
Overall, plugins provide an easy way to extend the capabilities of your WordPress site without having to learn complex coding languages or hire a developer. With just a few clicks, you can add powerful features that will help improve user experience and secure your website.