Google Beacon is a new, amazing pilot program for businesses. Have you received a Google beacon? What is it, and how does it affect SEO? We explain it all.
Marketing never sleeps, and businesses are already leveraging the power of the beacon to transform their marketing strategies.
Google's new beacon is a gamechanger for local marketing and SEO, so it's time to get off the sidelines. Discover everything you need to know about the beacon so you can get started on your new strategy!
What on Earth Is Google's New Beacon?
The Google beacon is arguably the most fascinating new product from the tech giant.
Like Google's Chromebook, Assistant, wifi system, and Nest, the new beacon is a hardware device.
A "beacon" is the same as a physical marker or signal. Lighthouses, for example, are beacons. Google's digital beacons work similarly.
Google's Beacons are small, convenient devices. Business owners can place multiple beacons throughout their stores in specific locations.
These beacons let business owners know when customers are in a specific physical location of their establishment. It's so precise; you can see whether customers are in a particular aisle!
Event planners, theater owners, and party promoters use beacons to track how many guests responded to promotions.
It's not just business owners who reap the benefits of beacons. Guests and customers also use these devices for their convenience.
Digital beacons are bringing businesses and customers closer than ever before. This milestone is a marketer's dream, but how exactly does beacon technology work?
The Technology Behind Google's Beacon
Google Beacon got its name for a reason.
Just like a lighthouse on the water, Google's beacons transmit signals. Instead of sending messages to ships at sea, these beacons transmit messages to smartphones, Bluetooth devices, and tablets.
These new digital beacons use the same low-frequency Bluetooth technology to transmit signals to low-energy devices like smartphones.
When a customer is close to your beacon, that beacon sends a unique "marker" to their phone. Think of this marker as an ID of sorts. These beacons are continually sending out these low-wave signals.
Once the connection is made between the customer's smartphone and your beacon, you instantly have a treasure trove of valuable data at your fingertips.
Google offers three types of beacons: these include receiving, interacting, and integrative beacons. Each beacon can be programmed to perform multiple functions.
Program your receiving beacon to send welcome greetings when customers walk through the door. Use an interacting beacon to direct customers to specific product landing pages. Integrative beacons are excellent for extracting valuable location-based data too.
Your beacon can let you know when a customer has arrived at a specific location or aisle in your business.
Beacons track whether or not those customers responded to your Adwords campaigns.
You could even program your beacons to remind customers about sales or rewards points while they browse.
And these perks are just the start.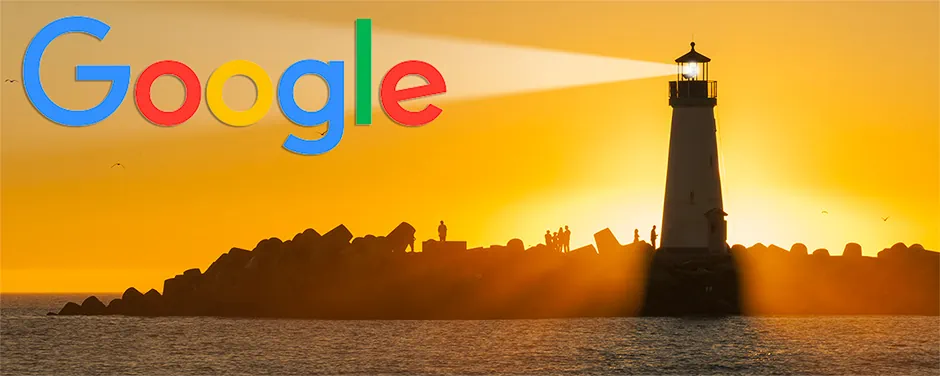 Beacons and Proximity Marketing
It's not just business owners and marketers that enjoy the fruits of beacon technology. Customers can use beacons to order as they browse a store or wait for a table at a restaurant.
There's a term for this high-converting marketing strategy — it's called proximity marketing. This powerful method uses wireless technology to distribute local marketing content to customers in specific locations.
Proximity marketing is a type of location-based marketing strategy. However, it goes a step further than location marketing, which only targets mile ranges, not precise locations. Beacons are an answer to the radius limitations of GPS technology for hyper-local advertising.
Google Beacons are revolutionizing local marketing. It's not enough to target zip codes alone anymore. Now it's possible to market to customers as they stand right in front of your product!
What Google Beacons Mean for SEO
If all this talk of beacons and proximity marketing is turning your SEO gears, you're on the right track. Proximity marketing is essential for local advertising, which is vital for search engine optimization.
The majority of all shopping experiences start with an online search, whether the destination is an e-commerce store or a brick and mortar boutique.
Customers use search engines to find products, services, and businesses. This consumer behavior is the very foundation of search engine optimization.
SEO isn't stuck in the past. It's so much more than keywords, content optimization, and website speed. Proximity and location-based marketing are central to SEO in 2019.
Here are several ways beacons impact SEO.
The Impact of User-Generated Content
One of the most transformative marketing strategies of the 21st-century is user-generated content. Before the internet, customers had little way of voicing their opinion about a product or company. Today, customers sound off left and right on social media.
User-generated content has an enormous impact on SEO.
For starters, it drives website clicks, which improves search engine rankings. Every business review, Facebook like, social media mention, and twitter retweet generates interest in your business.
Some customers are so thrilled with their experience; they'll write entire blog posts on it. These blogs are shared across social media, which facilitates a chain of cross-promotion for your business.
These efforts push your website up the ranks of search engines, and beacons are taking these efforts to a new level.
Before beacons, customers typically wrote reviews when they returned from a store or event. Businesses would wait for days or even weeks for a review. Now, beacons are speeding up the process.
Business owners are using their "receiving" beacons to encourage customers to leave reviews right then and there. The Savviest small business owners attach juicy incentives to encourage customers to leave feedback as quickly as possible.
There isn't a customer on the planet who doesn't want to save money. Interacting beacons can send URLs with in-store promotions and discounts. This solution is an excellent way to inspire more user-generated content for your business.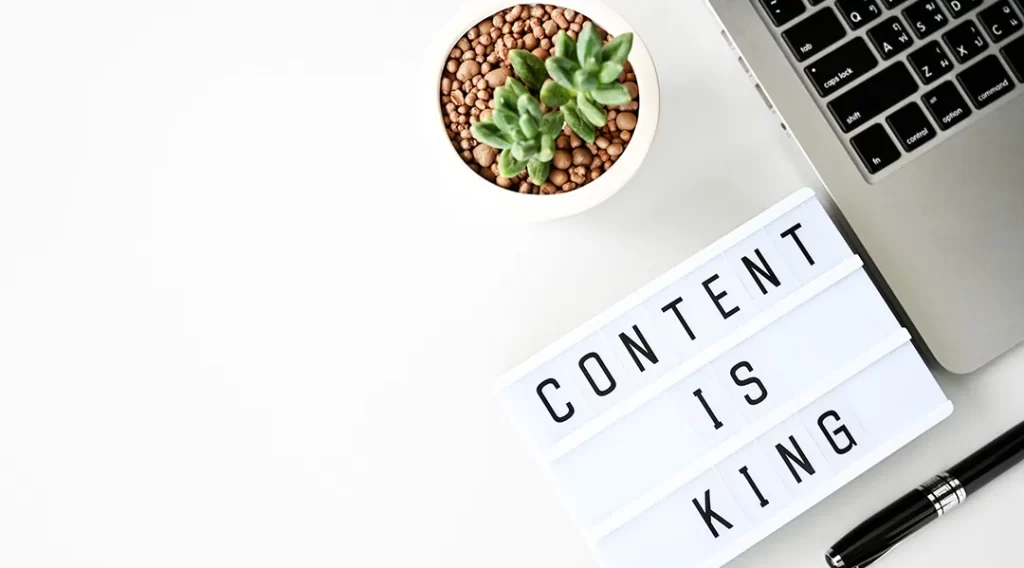 Go Beyond Local SEO
What's better than local SEO? Hyper-local SEO!
Local search engine optimization is integral to small business marketing. Your goal is to be that first result for any local search in your niche.
Leveraging Google My Business tools, listings, reviews, and local keywords are essential for local SEO, but they only go so far.
Just like beacons rise to the occasion when GPS technology comes up short, the same can be said for local SEO. Local strategies themselves can't undo the reality of a poorly placed business location.
Your local business may be on the first page of Google, but what good is that if your customers can't find your location on foot? This issue is a common problem for businesses that are sandwiched in narrow alleyways or companies located on the upper floors of buildings.
The more foot traffic you lose, the more your website rankings will suffer in search engines. Worse yet, your location problem may inspire harmful user-generated content, not the positive reviews you want.
Beacons are the current answer to this problem. For example, if your business is located on the second floor of an office building, use the "receiving" Google Beacon to direct customers to your location upstairs.
A sweet and simple "Look up! You've arrived", is all you need!
Transform Foot Traffic into Sales
Leveraging foot traffic is where Google Beacon shines.
You've learned how it helps regular customers or first-time customers looking for your business. But don't forget about the potential of passersby who aren't planning on visiting your location.
Install a Google Beacon on your storefront to attract foot traffic. This marketing trick is an excellent way to attract new customers during street fairs, community events, and farmer's markets.
Use your receiving beacon to broadcast messages to residents walking by. Take the opportunity to promote a sale, giveaways, limited-time specials, and in-store demonstrations.
Offline SEO
Online strategies often define search engine optimization. However, beacon technology proves why offline strategies still matter to SEO.
Marketing is a 24/7 process. It doesn't stop when you close up shop for the day. Beacons turn foot traffic into leads during those vital after hours.
Imagine you're a local boutique in a trendy area. Your shop may close at 7 PM, but that doesn't mean you can't capture people heading to the club at 11 PM.
Program your Beacon to remind people that your boutique opens at 8 AM sharp. Let them know that an exclusive sale is happening the next day. Go the extra mile and send those clubgoers exclusive coupons for first-time purchases.
How your business communicates with consumers offline is just as important as how it interacts with people during business hours. And stellar communication is one of the secret ingredients of effective SEO.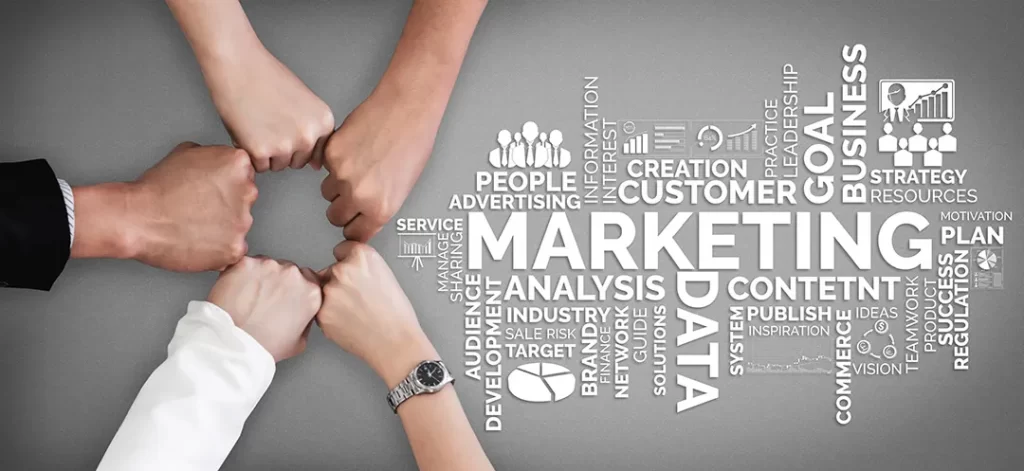 A Beacon of Hope for Marketing
Could the new Google Beacon be the solution to your most pressing SEO problems? The only way to know is to try it for yourself.
Use this guide to create a hyper-local marketing strategy that reaches consumers at every stage of the buyer's journey.
Marketing is always on the move. Bookmark our blog to make sure you have the latest tips for ranking success to launch a high-converting campaign right away!