Use Our Web Design Pricing Calculator.
Web Design and Development
Why is a SiteWired Web Solutions Custom Website Better?

Elevate your online presence with a Denver custom web design that delivers measurable results. We create websites that look great, drive traffic, boost conversions, and establish your brand as a leader in the industry.
Crafting your website with professional web design services from SiteWired can make a substantial difference for your business. A thoughtfully constructed website will draw in the right customers and make it easier to find you in search engine results.
It will also create an engaging, user-friendly environment with meaningful content that encourages visitors to stick around and appreciate the unique characteristics of your organization. On the other hand, poorly designed websites hinder any progress, making it increasingly difficult for people to find you and thus leading them to favor your competitors.
Since 1998, SiteWired Web Solutions has been the local custom creative website design leader in Denver, achieving distinction as one of the Denver Business Journal's Best Denver Web Designers and Developers yearly since 2002. As one of America's most respected web design and development firms, we offer you unique websites that generate potent outcomes for your business.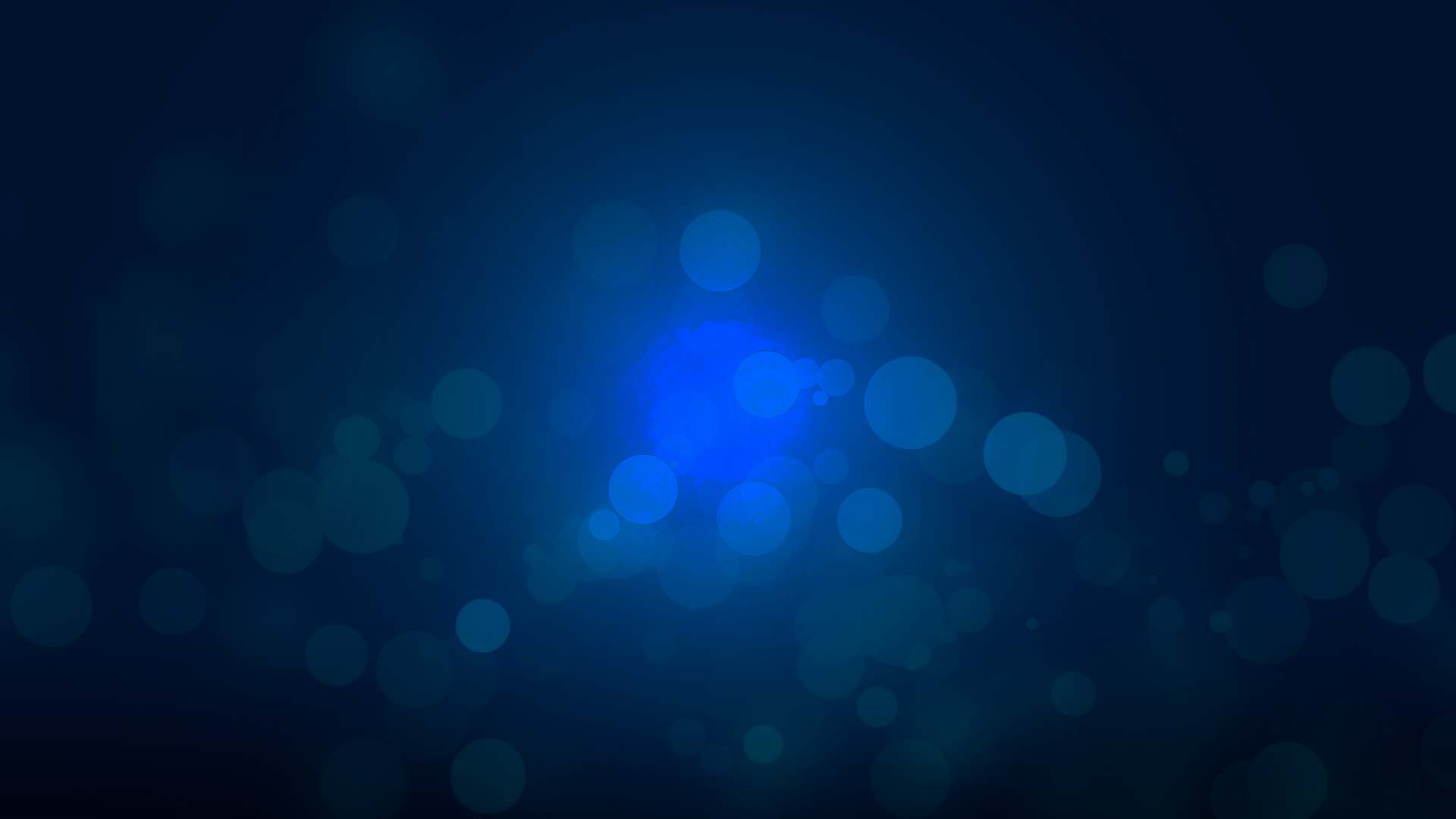 What is Custom Web Design?
Creating a completely customized website allows you to perfectly develop your brand, stand apart from competitors and provide the unique experience your customers are looking for. Web developers and designers create the site from scratch – instead of using an existing template created by another platform to implement all the elements that accurately portray your business.
You Have Less Than 5 Minutes to Get a Visitors Attention
What Is the Custom Web Design Process?
A custom Denver web design for your business will ensure that your company's unique needs are appropriately incorporated instead of using a pre-made template. This approach means that WordPress and Drupal web designers and developers can craft your website from scratch, bolstering its ability to convey your brand, stand out from the competition, and provide an exceptional website user experience.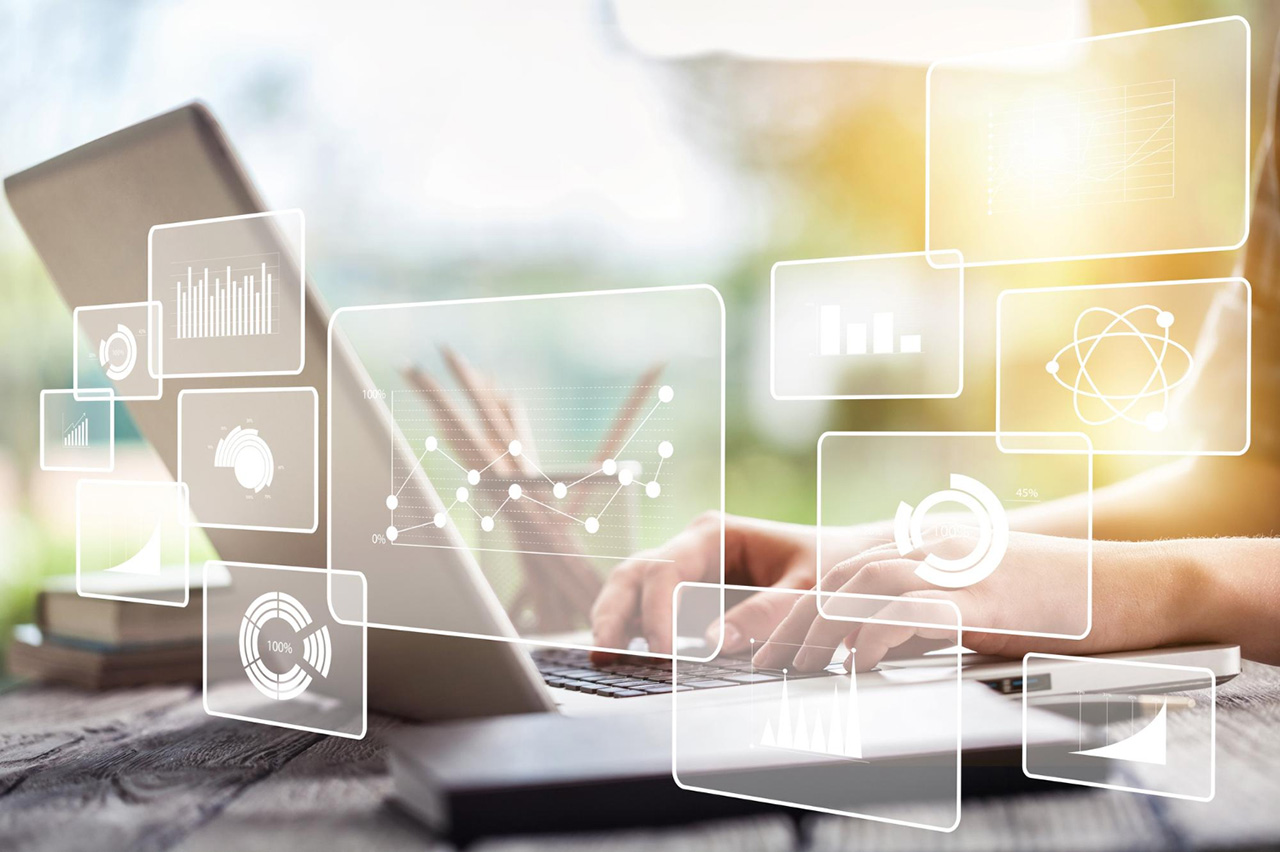 SiteWired will include custom features tailored to the needs of both you and your customers to streamline their journey and maximize the impact of your marketing strategy. Design elements such as images, videos, custom layouts, and calls to action will be included with your brand's colors, style, and typography in mind. This way, your website can effectively convey the essence of your business to your intended audience.
An awesome Denver custom web design will require more hours to develop than constructing a website from a paid template, but it comes with many advantages. Template-based websites restrict the ability to use specific custom features needed for development. Creating a custom-designed website eliminates these limits, allowing you to design as you wish. Template-made pages all share a similar layout and look, so building an online site that genuinely sets you apart from the competition is challenging.
What Services Do Custom Web Design Companies Offer?
While bringing your website to life, you will collaborate with a team of web designers, developers, project managers, SEO experts, and content creators. By working together, we can guarantee that your web design team fully understands your business needs and objectives for the entire project. A custom web design agency works with your team to understand the unique aspects of your business and create a plan for success.
When collaborating with a professional Denver web design company, you will go through various steps: designing, building, developing, and testing.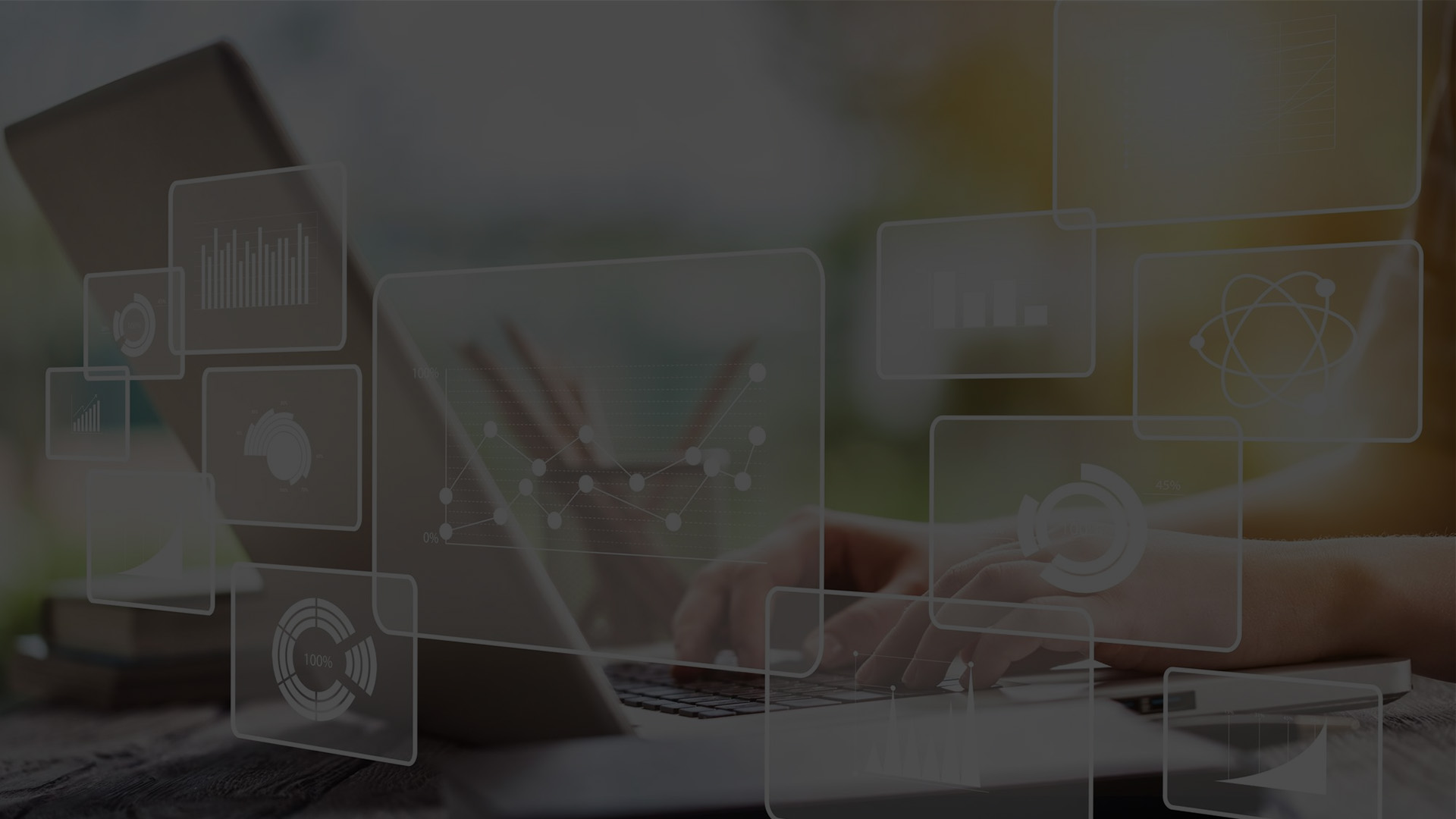 WordPress Website Design
WordPress is an excellent choice for businesses looking to create an effective digital and social media marketing presence. It is a powerful content management system that makes it easy to publish content and updates quickly and efficiently. WordPress offers a wide range of features, such as SEO speed optimization, social media marketing, and analytics tools that help your business track progress.
Discovery
The On-Boarding Process
A custom Denver web design for your business will ensure that your company's unique needs are appropriately incorporated instead of using a pre-made template. This approach means that
When you work with SiteWired Web Solutions, you can expect an in-depth process that includes the following steps:
We Discover & Recognize Your Goals
Identifying your goals is one of the most critical steps of the custom web design process. SiteWired will guide you through a series of exploratory sessions to help you identify your business's most important short- and long-term goals. A strategy that emerges from these objectives will serve as a guideline throughout the entire website development project.
Framework Building
Your new website's development will focus on the goals you've set during the initial phase of the process. Constructing a navigation outline and choosing the features for your website is part of this process. Creating a wireframe as a blueprint of your website and a static mockup of the page design is part of this stage in development.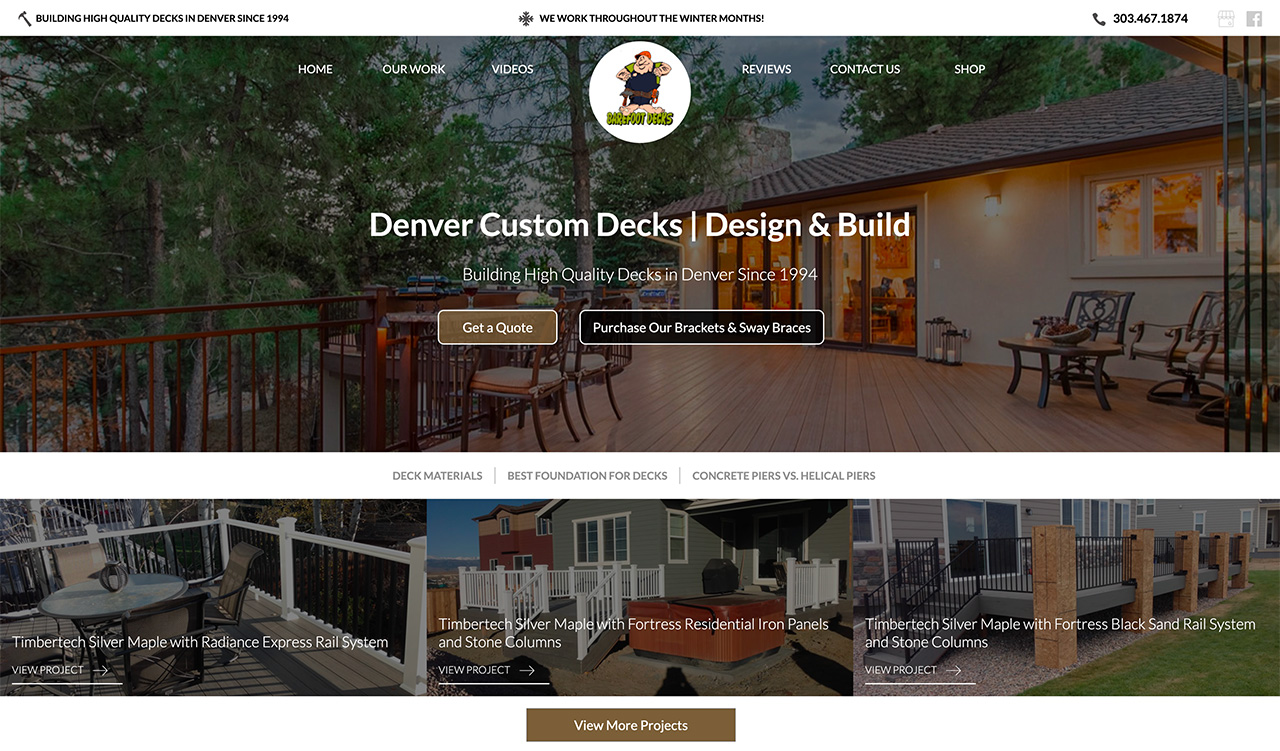 Denver Web Design and Development
Our Denver custom web design agency can create a unique and compelling look for your website by crafting visual elements, like color palettes, fonts, inner page layouts, and calls to action, to name a few. Our web developers will be responsible for writing the necessary code to handle the data and functions of your website. This programming is not visible to your website's visitors, but it provides them with the best possible website user experience.
Testing and Audits
We conduct thorough testing on your website before going live so that any bugs and performance issues can be resolved before deployment.
Comprehensive Services
What Services Are Included In Denver Custom Web Design?
SiteWired provides comprehensive custom web design services to give your business the high-performance website it needs for success.
Our Services Include:
Custom Website Design – Your pages will suit your company's needs and the preferences of your target customers. We develop unique content blocks to give your website its specific look and feel. The design will also include your brand's colors, typography, and visuals to help tell your story.
Web Development – We will write custom code that includes all the necessary integrations and features for your website. This back-end development work guarantees an optimal front-end experience for your audience.
SEO Content Writing – Informative and engaging custom content is created to provide the informational material your visitors are searching for, establish your business as an authority, build trust with your customers, and help your site rank higher in Google searches.
Search Engine Optimization (SEO) – No matter how aesthetically pleasing your website is, it will only be useful if it can be found by users searching for your services. Our SEO experts will use various techniques to help your new website achieve high search engine rankings.
Logo Design – Our team can help you design a new logo and any other collaterals needed to represent your brand.
eCommerce –Your website can be built with eCommerce capabilities, allowing you to sell products directly to your customers online. An essential way to increase sales.
Website Hosting – We offer hosting services that provide site security and performance.
Responsive Custom Denver Web Design – We build mobile-friendly responsive website designs that guarantee your website displays properly and looks stunning on any device.
ADA Compliance – We will deliver your website to be accessible to visitors with disabilities.
Website Maintenance – We handle all monthly updates to deliver a secure and user-friendly experience.
Tips to Save You Time and Money
Creating a custom website requires intricate planning and multiple plugins and scripts to reach the desired result. Without careful planning, you may be in a situation of higher costs and timelines. The following tips can help you to avoid making costly mistakes and save time:
Create a Business Plan
Do You Have One? The objectives of your business will determine the scope of your custom website design and development project. At SiteWired Web Design in Denver, we understand that every project is unique and requires a tailored approach to ensure success. Our experienced web developers are dedicated to creating custom solutions that meet the needs of each client. We specialize in creating custom websites, e-commerce stores, mobile applications, and more. Our process begins with an initial consultation where we discuss your project goals.
Develop a list of essential features for your website
Consider which features are necessary and which would be beneficial to include on your website. This list can be incomplete, as our team can provide additional assistance. Before designing your website, take the time to research other websites that have elements and aesthetics you'd like to incorporate. Gather examples of website designs that appeal to you. Showing various examples to our design team will help foster a better understanding of your preferences and the scope of the entire project. Examining other sites can provide samples of the features and visual design you want in your website.

Develop brand standards
A website effectively communicating your brand to its audience is essential. To ensure that our team has all the necessary information required, providing them with clear standards will save both time and money when it comes to discovering that info. Delivering any assets associated with your brand, compared to creating them from scratch during the website design and development process, is helpful.
When working with our team at SiteWired, we engage new clients in our discovery process. Including formulating a Brand if your business doesn't have one already, which we are prepared to help you design during the design stage.
Customer Personas
Constructing customer personas is fundamental to building a website that satisfies your audience's needs and goals. Having this knowledge will facilitate our custom web design agency to comprehend your customers' issues, motivations towards action, and other insightful information that will hasten the process.
For companies looking to increase their online presence, a professional custom web design company like SiteWired can help create a high-performing website and elevate marketing efforts to drive growth.
SiteWired has been a leading web design agency since 1994, offering our distinct Mobile First Methodology. This method combines thirty years of experience, knowledge, and lessons from creating thousands of websites. With this strategic approach to website creation, the client experience is vastly improved, the website marketing performance is increased, and much better business results are achievable.
Mobile First Web Development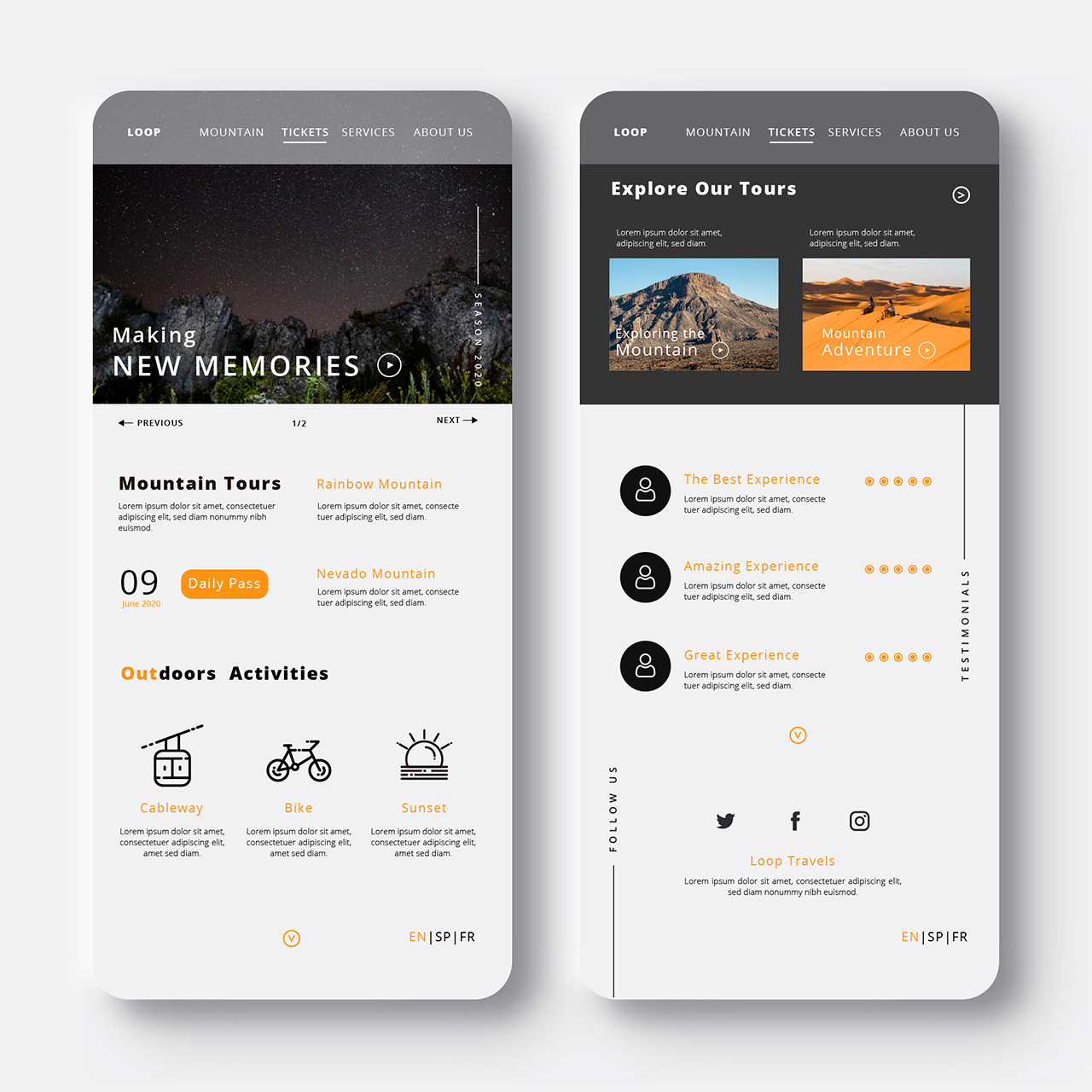 We utilize our Mobile First and custom web design services to ensure you succeed on your website journey. Our proprietary process works to give you the following:
At the beginning of the project, it's essential to collaborate with your team to create a discovery document that outlines the goals of your website to measure success throughout the design process and beyond.
We collaborate with you to design and plan the critical features of your website home page, ensuring that your website accurately reflects your brand.
Before building the website, we'll create detailed mockups so you can love your new design.
Detailing all functional requirements before constructing the website ensures that all stakeholders agree on what is expected.
Developing a comprehensive project plan with a timeline is vital to meeting all deadlines.
Weekly status emails will keep you up to date on our progress and ensure that your team has all the information they need to finish tasks or deliver items.
We use various third-party tools to improve your website's functionality.
We can provide tailored programming and development to meet your exact needs.
Testing and SEO audit of the website before launch to make sure it works correctly on all browsers and devices.
We have proven SEO techniques for better search engine rankings.
Regularly testing and analyzing your website's performance will ensure it meets your goals.
Our specialized web design services will enable your business to grow quickly and intelligently. You'll be able to communicate your brand message clearly to make your organization stand out from its competition. Allowing you to acquire new consumers and keep your current ones effectively.
Additional resources to consider
when researching web design Companies
Want a deeper look into the custom web design process? Here's everything you need to know:
How Much is it to Build a WordPress Website?
FAQ's About Custom Web Design
How much do custom web design services cost?
The price of a personalized website can vary greatly depending on factors such as the website's size, complexity, and features.
Size – the number of pages your website will require
Complexity – The amount of custom code required to meet your goals.
Functionality – Will your site require a shopping cart?
Content – The amount of content needed.
Are certain design assets required, such as logos and branding materials?
You'll receive a free consultation with our web design experts, and they will be able to provide you with a quote. Our team also offers flexible payment plans to ensure the project is within budget. For more straightforward web projects, we typically start at around $6,000 to $7000, but complex projects can cost considerably more.
Is it worthwhile to invest in a custom website?
Although saving money by using a DIY platform or website template to build your website can be tempting, you will need more than these options to give you the desired performance and results. Working with a custom web design company has its advantages, such as:
Custom software provides you with the necessary capabilities to accomplish your desired results.
A custom-tailored design that reflects your brand and resonates with your audience.
Expert knowledge of SEO will help your website achieve higher rankings in search results.
Strategize your content to ensure it meets your audience's needs while boosting SEO efforts.
A website that follows industry standards for maximum performance.
How do I Find a Reputable custom web design company to work with?
Working with a web development agency that has the experience and ability to provide you with your desired ROI is very important. Be sure to ask them relevant questions in your consultation to get a good idea of their approach and capabilities:
What is your approach to website planning?
Which elements are included in my custom website project?
Does your team have experience constructing websites with comparable functional needs to mine?
Can you provide services such as logo design that I need in addition to my new website?
Could you show me some of your prior work so I can assess the quality?
What CMS do you utilize? Can my employees conveniently update the web pages once it's launched?
Additionally, it's a good idea to read customer reviews of the web design company you're considering to get an accurate scope of their services and give you a better idea of what to expect from the process.
How long does it take to create a custom website?
It ordinarily takes about ten weeks to create a custom website. However, this timeline is dependent on your continuous involvement in the process. There will be times when your suggestions and approvals will be needed. When your design team is ready to present mockups, responding in a timely manner is essential.