Basler Family Law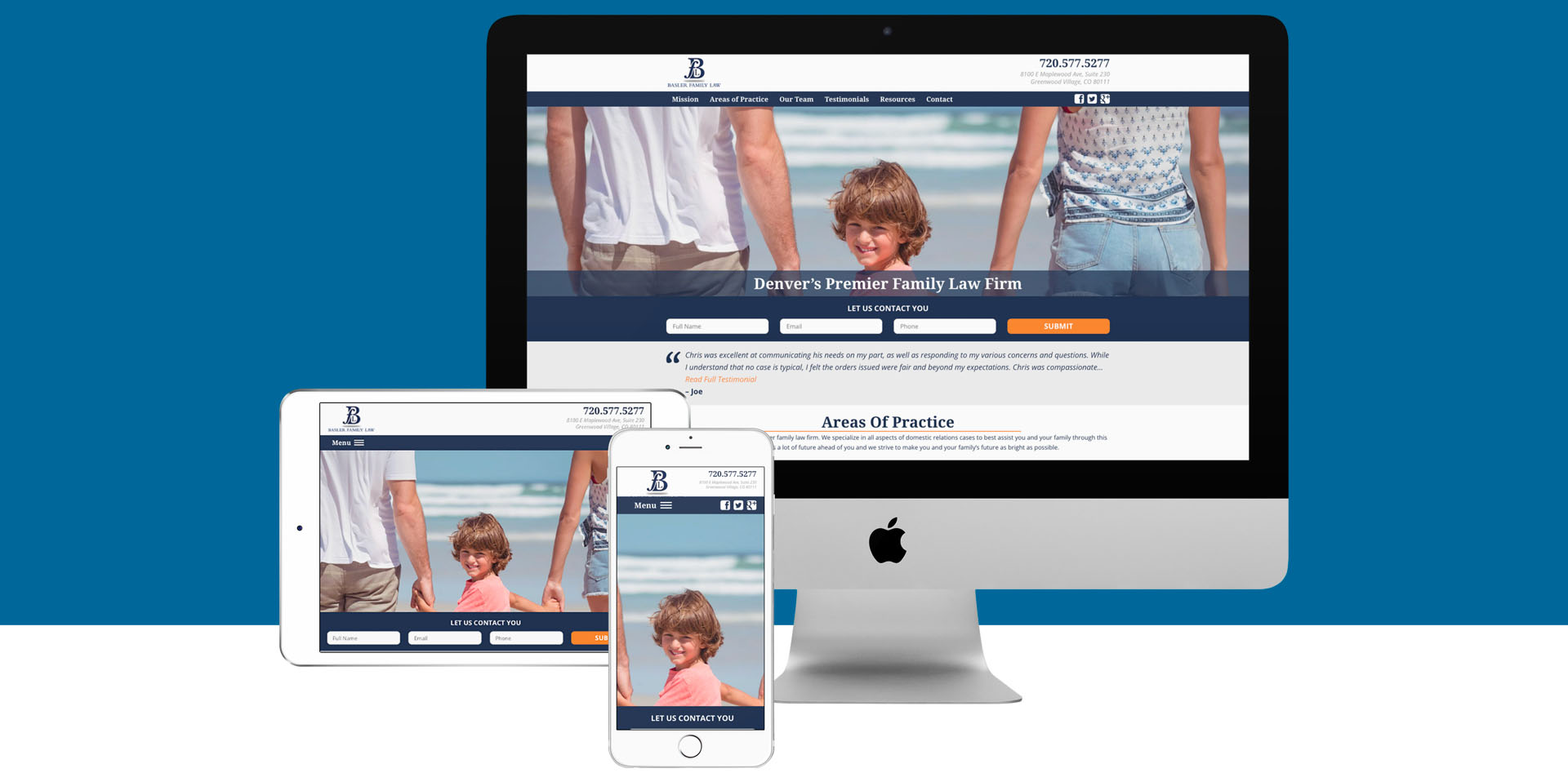 Family Lawyer Web Design is important for any law firm specializing in family law. A well-designed website can attract potential clients and provide them with the information they need to decide about hiring your firm.
A custom website design that is easy to navigate and visually appealing can also help establish your firm's credibility and professionalism. It can also help you stand out from other law firms that may not have a strong online presence. In addition, a website optimized for search engines can help potential clients find your firm when they search for family law services in your area.
Investing in a quality website design can be a valuable marketing tool for any family law firm.
Family Lawyer Web Design is a custom web design and development service specifically designed for family lawyers and law firms. This service specializes in creating responsive web designs tailored to the unique needs of family lawyers and their clients. With this service, you can expect a website that is visually appealing and user-friendly, with features that cater to your clients' needs.
Product Features:
Custom web design: Each website is designed and developed to meet the specific needs of your law firm.
Responsive web design: The website will be optimized for viewing on desktops, laptops, tablets, and smartphones.
User-friendly interface: The website will have an easy-to-use interface that makes it easy for clients to navigate and find the information they need.
Search engine optimization: The website will be optimized for search engines, making it easier for potential clients to find your law firm online.
Social media integration: The website will be integrated with social media platforms, allowing you to share content and engage with your clients easily.
Contact forms: The website will have contact forms that allow potential clients to get in touch with your law firm easily.
Blog integration: The website will have a blog section where you can share news, insights, and advice related to family law.
Legal resources: The website will have a section for legal resources, where clients can find information about family law and related topics.
Analytics: The website will be integrated with analytics tools, allowing you to track and analyze website traffic and user behavior.