Automotive Web Design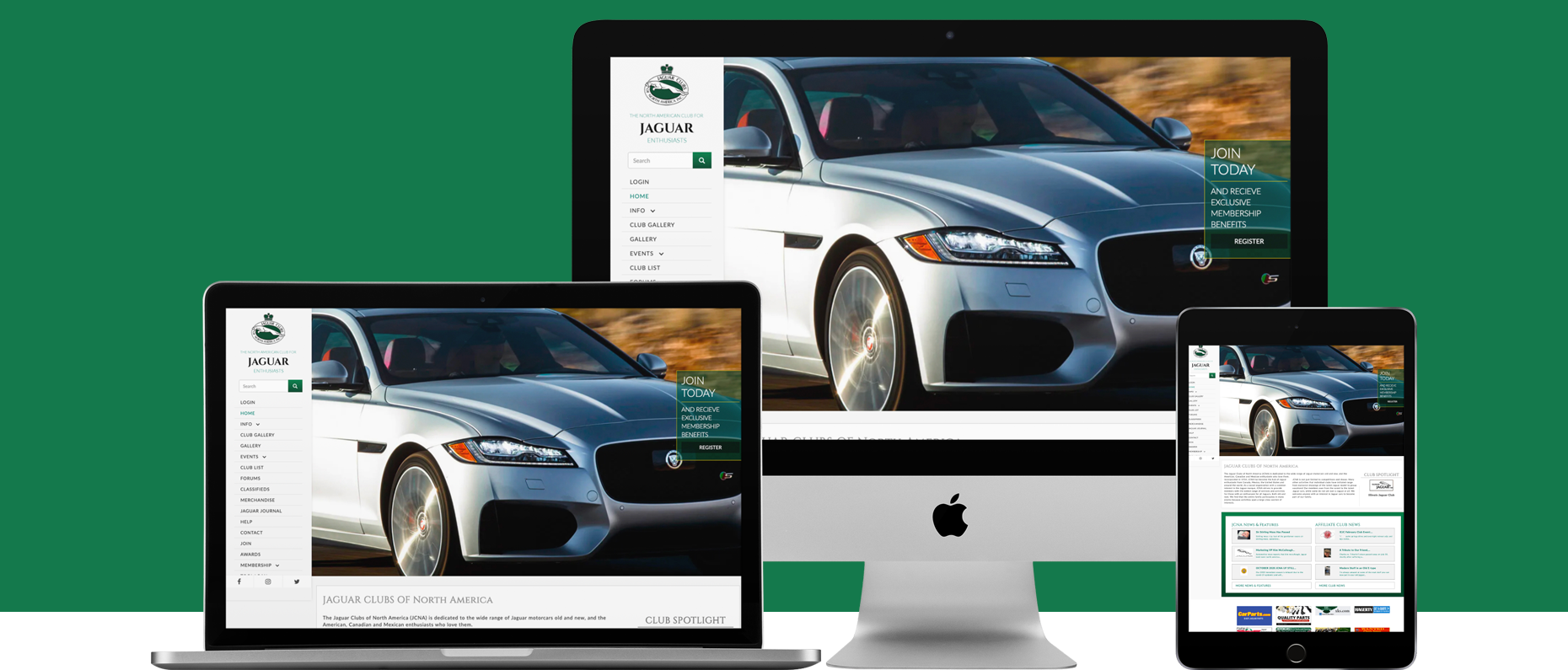 Designed and developed by SiteWired Web Solutions, the Jaguar Clubs of North America (JCNA) is dedicated to the wide range of Jaguar motorcars old and new, and the American, Canadian and Mexican enthusiasts who love them.
Incorporated in 1954, JCNA has become the hub of Jaguar enthusiasts from Canada, Mexico, the United States and around the world. As a social organization with a common interest in the Jaguar marque, JCNA strives to provide members with the widest range of services and activities for those with an enthusiasm for all Jaguars, both old and new.