The battle continues
Which is better? Drupal or WordPress?
It's an age-old question and a never-ending debate. Which is better? Drupal or WordPress? Both are powerful CMS (content management systems) used to create stunning, high-quality, mobile-responsive, and user-friendly websites. Both allow you to publish new content. Both make it possible to enhance a website's functionality and aesthetics using plugins and modules.
At SiteWired, we specialize in building core web applications and secure websites using Drupal, but over the last few years, we've started receiving requests for WordPress website development too.
Based on our solid expertise in building websites on both platforms, we thought this would be a good time to share our practical insights, learnings, and takeaways on both platforms.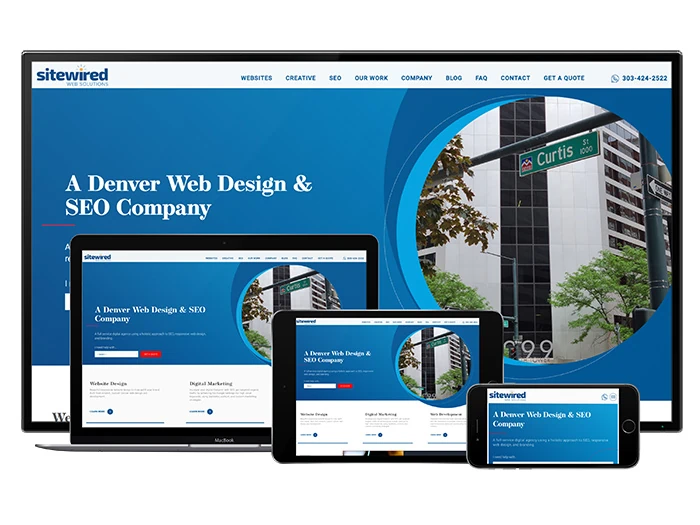 Having worked on both platforms, we can say confidently that both are great. It all boils down to your specific requirements. The difference between Drupal and WordPress is not about being good or bad, but rather about how each CMS positions itself according to your needs.
Many of our users complain that Drupal is quite difficult to use, and that's because they're comparing it to WordPress, a CMS designed for bloggers and content publishers.
Do you manage a blog with different authors? Or do you want a website with more control? Both systems make it possible to achieve a stunning website that's fast, powerful, reliable, and easy to manage.
Let's explore both content management systems:
Who uses Drupal?
Launched two decades ago, Drupal does not have the same amount of market share that WordPress enjoys, but a number of companies rely on this CMS for enabling a powerful and interactive digital experience. Examples are:
The Australian Government
The Weather Channel
The University of Colorado
NASA
The Economist
Pinteres
Twitter
Who uses WordPress?
WordPress is the most popular content management system and blogging platform in the world, launched in 2003. Its market share easily overshadows any other CMS at a whopping 37%! This means that 37% of websites are powered by WordPress.
Here are some notable examples:
The White House
Sony Music
The New York Times
TechCrunch
Redmond Pie
The New Yorker
Mozilla Firefox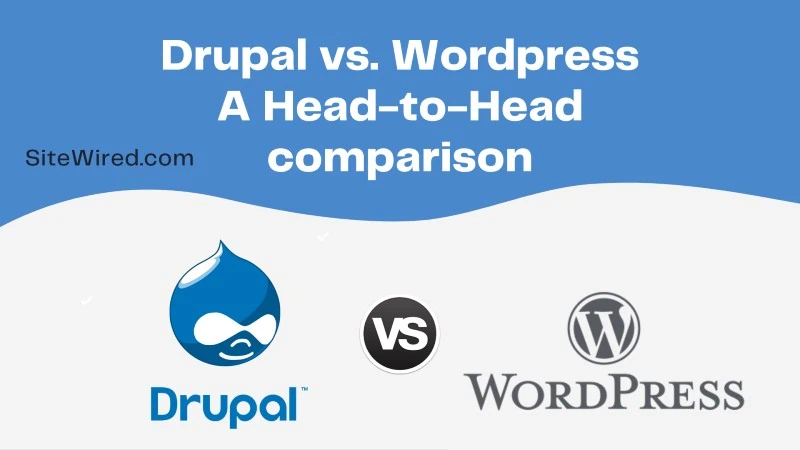 Comparing WordPress and Drupal
Here, we can see how Drupal and WordPress stack up against each other, and we have listed some of the reasons why Drupal should be your preferred choice of CMS:
Website Security
Right off the bat, Drupal takes the lead in website security. That doesn't mean WordPress is insecure, but it relies more on third-party plugins to achieve the same level of performance compared to Drupal where most of the features are baked in. Every feature you want added in WordPress is usually based on premium themes or plugins, but that's not the case with Drupal.
Governments, corporations, NGOs, and media houses, often involving a complex set of URL structures, build their websites on Drupal.
Drupal indeed is complex to use, but that's where its security and performance outdo the competitors.

Get a Professional Website That is Easy to Use
Having worked on both platforms, we can say confidently that both are great. It all boils down to your specific requirements. The difference between Drupal and WordPress is not about being good or bad, but rather about how each CMS positions itself according to your needs.
Building a Corporate Website with Complex Needs
You may have a large user base that may log in to perform complex tasks such as creating user-generated content. This can be done and managed better in Drupal than WordPress.
If the content you need goes beyond just articles and blogs, you need Drupal. For example, an ecommerce store may need to add new products and delete some that are no longer available in their inventory. Another example could be of a course catalog that requires new members with different permissions for a variety of content.
Custom Development
Only a developer can understand the needs of a fellow developer. Drupal is built from the ground up by developers for developers! While WordPress has two content types (posts and pages), Drupal comes with two more (article and basic pages). To create additional templates, Drupal is better equipped than WordPress to handle your demands.
WordPress has different user permission levels, such as admin, editor, and author. Drupal takes this a step further by having user permissions with different content controls, such as administrators, editors, and individuals with access to private content and more.
Drupal also allows you to grant more than one control to any user, something that WordPress still lacks. If you are building a web application that requires a complex set of interactions and processes, Drupal is the way to go.
More Economical on a Long-Term Basis
Agencies and freelancers specializing in Drupal website development charge more than their counterparts doing the same in WordPress. Drupal is complex and takes time for the average person to master and adjust to. While the initial cost of web and app development is higher for Drupal, the long-term maintenance is where you'll save your money.
For example, building and setting up a WordPress website has quite a low initial cost. But add in themes, plugins, and website maintenance, and you are paying more in the long run than managing a Drupal website.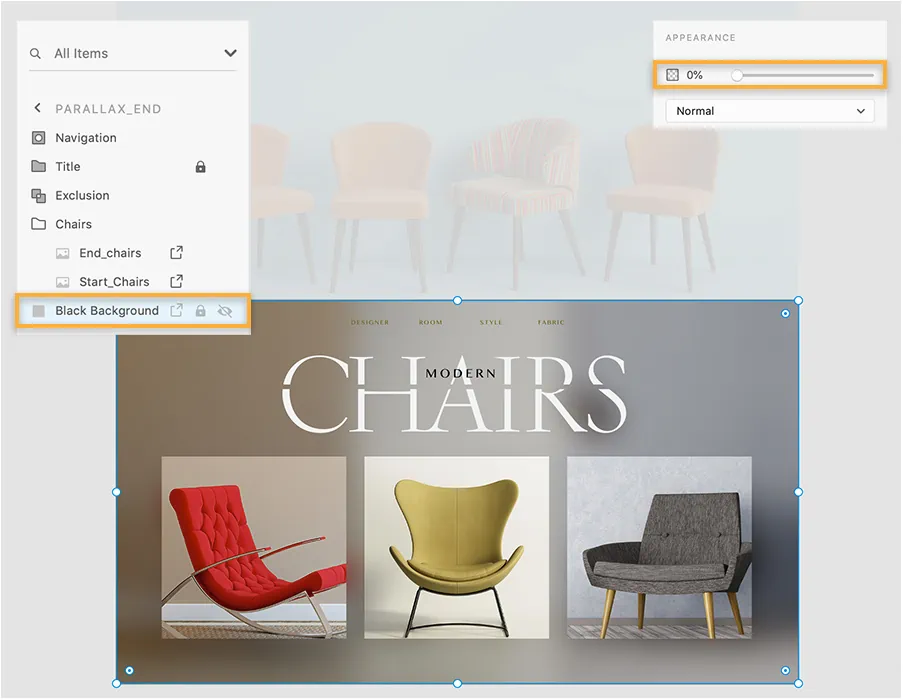 Running Large Websites
Website experts believe that WordPress is well equipped to run large websites as long as they're not too complex. For example, TechCrunch, Redmond Pie, and leading news and tech blogs are powered by WordPress. While the White House website was originally developed and run on Drupal, it has now shifted to WordPress owing to the nature of the platform.
The US Government wants to run and manage a simple website with announcements, blog posts, and media content. For such needs, WordPress works best.
But both systems can run in harmony with each other. Many universities and colleges have their core functions developed on Drupal, whereas their blogs are run on WordPress.
The Plugins, Themes, and Resources for WordPress and Drupal
WordPress has plugins; Drupal has modules. Both are important in enhancing a site's functionality and aesthetics.
WordPress has preset niche-specific themes that allow you to build your site in a matter of days. Drupal also has several themes and modules, but you may need a developer or a Drupal agency to create your website.
WordPress has nearly 55,000 plugins alongside a number of free and paid themes.
Drupal has nearly 39,000 modules, of which over 4,000 readily support Drupal 8.x.
Parting Thoughts
As a web development agency specializing in developing Drupal web applications, it would not be fair for us to favor our core content management system over another. The right question isn't whether Drupal or WordPress is the best option for you; rather, it should be "Which content management platform better suits my needs?"
If your website content is more geared towards media and content such as images, videos, and text, go with WordPress. The content publishing features of WordPress make it an excellent choice for bloggers and writers.
If you are focusing on creating a web application with a complex URL structure and private content exclusively for members, then no platform can do it better than Drupal.