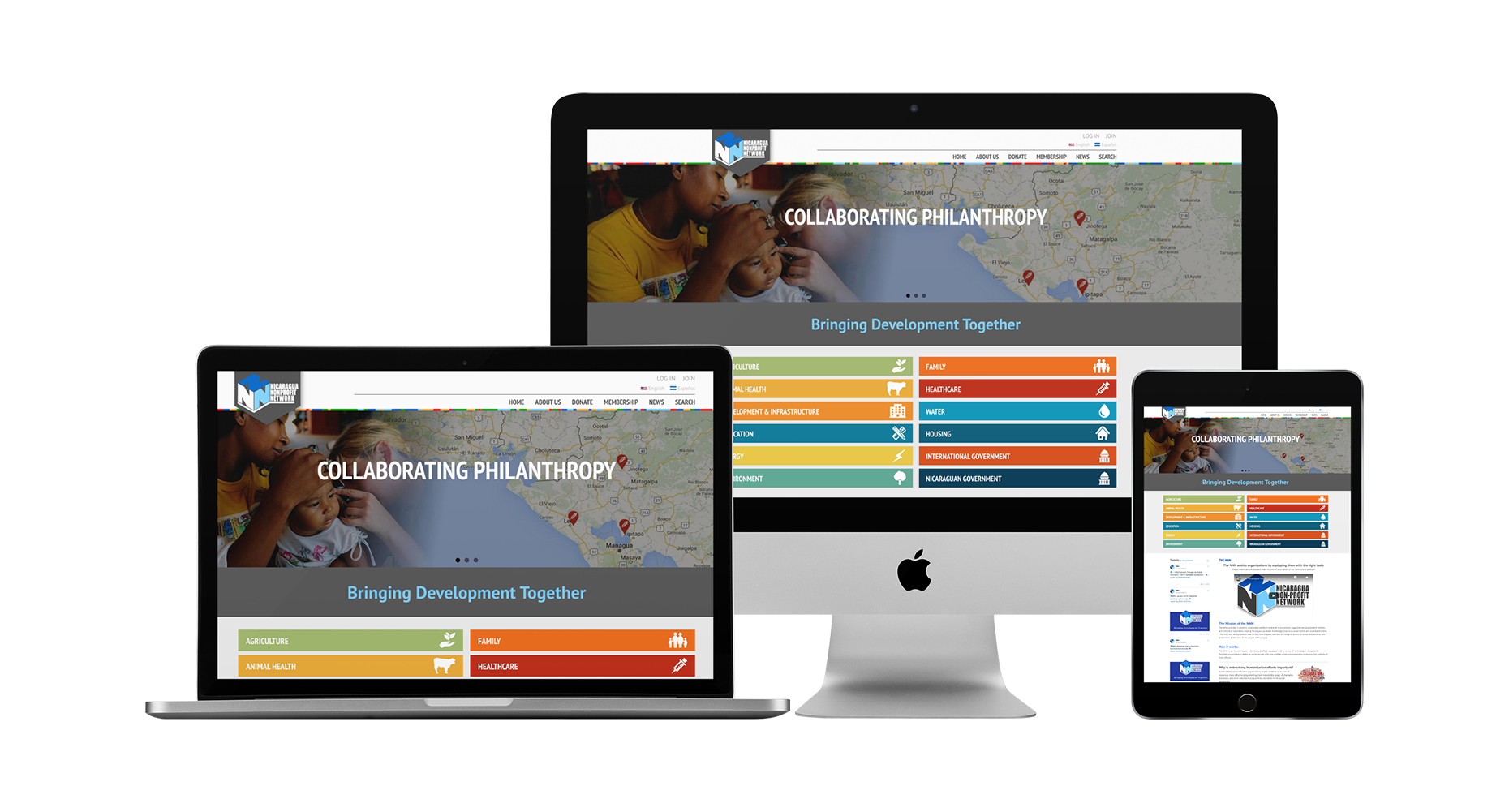 The NNN provides a common sustainable platform where all humanitarian organizations, government entities, and individual volunteers helping Nicaragua can share knowledge, resources, experiences, and accomplishments. The NNN will always remain free of bias, spam, and free of charge in service of those who work for the betterment of the lives of Nicaragua.
Non-profit organizations are crucial to our society, and their websites are essential to their success. A non-profit company's website must be engaging, informative, and easy to use. This article explores some tips for designing an effective non-profit company website.
Understand Your Non-profit Company's Goals
Before creating a custom website design, it's essential to understand your non-profit company's goals. What do you want to achieve through your website? Are you looking to increase donations, raise awareness, or recruit volunteers? Understanding these goals will help you design a website that meets your organization's needs.
Keep it Simple and User-Friendly
A non-profit company website should be simple and easy to use. Visitors should be able to find what they're looking for quickly. Use clear and concise language, and avoid industry jargon. Logically organize your website, with clear navigation menus and relevant categories.
Make it Mobile-Friendly
More and more people are accessing the internet on their mobile devices. Your non-profit company website must be a mobile-friendly, responsive website. A mobile-friendly website adjusts to the size of the user's screen, making it easy to use on any device.
Include a Clear Call-to-Action
Your non-profit company website should include a clear call to action. Visitors should be encouraged to take action, whether that's donating, signing up as a volunteer, or sharing your organization's information on social media. Make sure your call-to-action stands out on your website and is easy to find.
Use High-Quality Images and Videos
High-quality images and videos can help tell your non-profit company's story. Use images and videos that showcase your organization's work and impact. Ensure your images and videos are high quality and optimized for the web.
Highlight Your Impact
Visitors to your non-profit company website want to know how their support will make a difference. Highlight your organization's impact and share success stories. Use infographics and charts to showcase your organization's achievements.
Conclusion
Designing an effective non-profit company website is essential for the success of your organization. By understanding your organization's goals, keeping your website simple and user-friendly, making it mobile-friendly, including a clear call-to-action, using high-quality images and videos, and highlighting your impact, you can create a website that engages visitors and helps your organization achieve its mission.